The seminar "Law and practice of merger and acquisition transaction in Vietnam" was organized by the Center for Commercial Arbitration of Vietnam Lawyers in collaboration with the Ho Chi Minh City Commercial Arbitration Association and the International Women's Leadership Network with the participation of lawyers, law researchers in Ho Chi Minh City and other Businessman from the HCMC Business Club.
In recent years, along with the extensive international integration, merger and acquisition (M&A) activities are constantly becoming more popular. As a matter of fact, Vietnam is considered as one of the countries with a strong integration process. In addition, Vietnam has entered into free trade agreements which helps to attract a wave of investment from abroad. One of the ways to achieve that is through M&A transactions.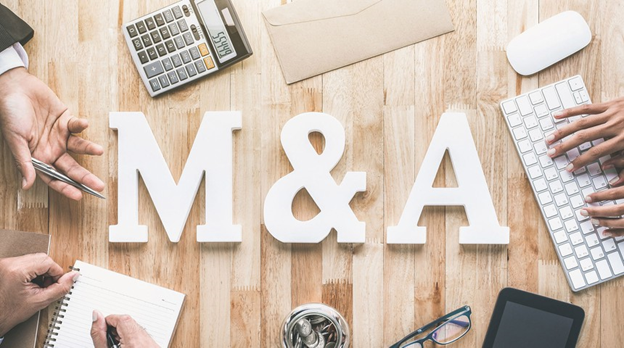 Mergers and acquisitions (M&A) are an integral part of the global business landscape, an important element of the economy that is of major interest to the Vietnamese business community. With the policy of international integration, encouraging foreign investment, Vietnam has created an open legal framework, providing many opportunities for investors through the M&A channel. Therefore, Vietnamese businesses not only need to have a deep background knowledge but also have to pay great attention to basic legal issues, to more effectively implement M&A activities, improve advantages over foreign investors.
Lawyer's opinion about the current status of M&A in Vietnam
Lawyer Nguyen Van Hau at the seminar "Law and practice of merger and acquisition transaction in Vietnam" expressed his opinion on the opposite sides of M&A: "The success of M&A deals creates huge challenges for Vietnamese businesses."
According to Lawyer Nguyen Van Hau, Chairman of Ho Chi Minh City Commercial Arbitration Association, Chairman of Vietnam Commercial Arbitration Center, an M&A deal is an activity of gaining control of an enterprise through mergers or acquisitions which could be a part or all of another business. M&A is a complex project and it involves many fields from corporate governance, finance to legal. Therefore, the success of M&A deals is always a difficult problem and creates great challenges for Vietnamese businesses. Lawyer Hau notes that businesses when conducting mergers and acquisitions deal need to thoroughly understand and agree on plans for the use of employees, financial debt, intellectual property. We need to have a crystal plan because these sectors could be the reasons that lead to a post-merger dispute. And when disputes arise, businesses should consider choosing commercial arbitration instead of the court.
Lawyer Vu Trong Khang – Vice Chairman of Ho Chi Minh City Commercial Arbitration Association, said that when there is an agreement of commercial arbitration, the court will not accept and resolve the dispute. And with the arbitration method, the parties can agree to choose the applicable law.
From a legal perspective, M&A is a complex investment activity, related to many different issues such as securities law, corporate law, competition law. In order to fully understand and avoid legal problems, enterprises that wish to be successful in this market need the help of a renowned law firm.
ASL LAW is M&A law firm in Vietnam. If you need any inquiry, please contact us.