INTERNATIONAL TRADEMARK REGISTRATION
With associates of Intellectual property agents in 72 countries, ASL LAW strongly believe in providing services of international trademark registration for trademark applicants with affordable fees and qualified services.
Why do you need to choose ASL LAW's service of international trademark registration?
+ One common gates to 72 countries.
+ Free primarily consultancy prior to officially filing new trademark internationally
+ Budget saving: we have a good policy with our associates and we could get the best fees for our clients.
+ Qualified trademark attorneys on international trademark registration: 14 years.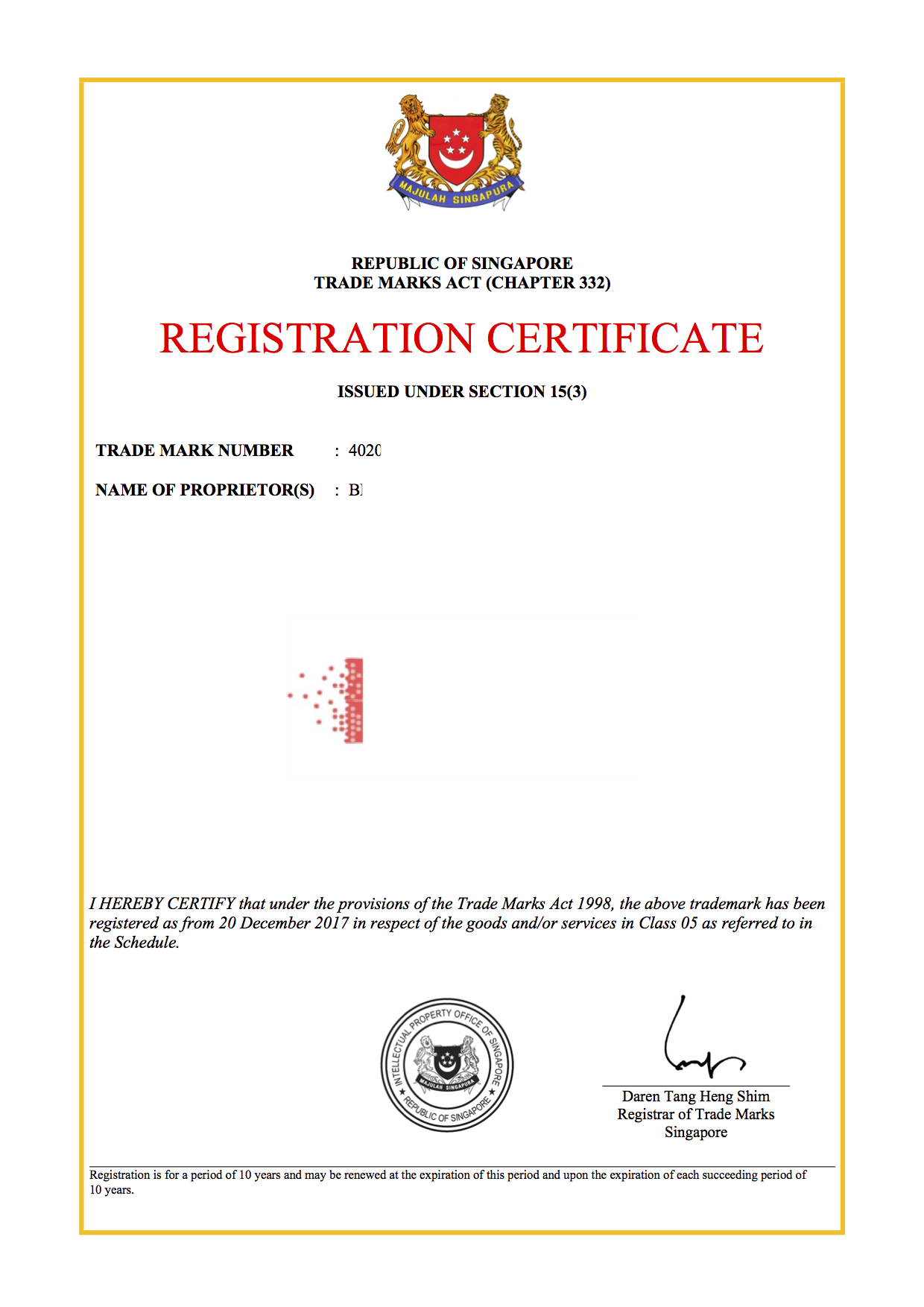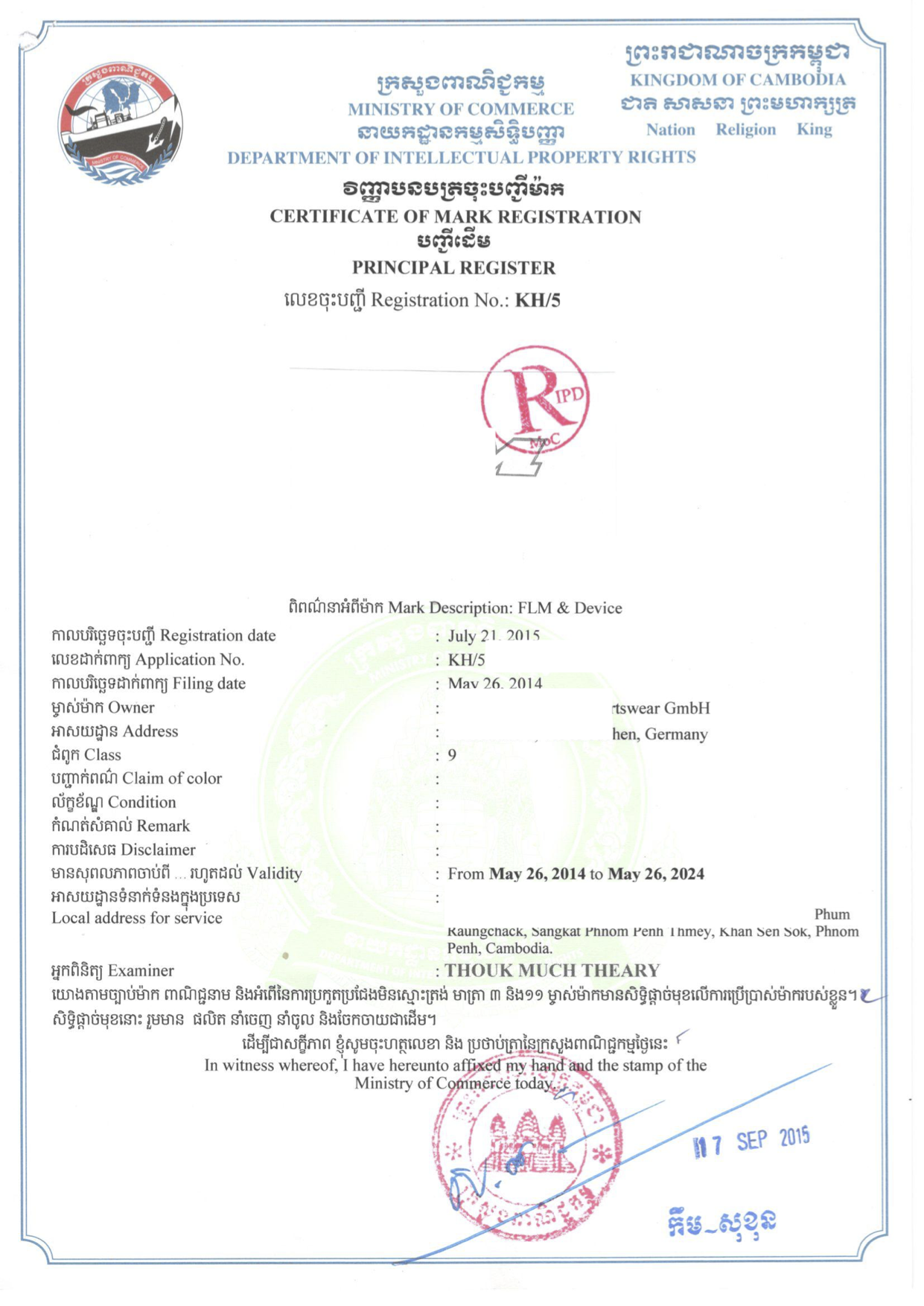 International trademark registration sample of trademark certificate in Singapore, trademark certificate in Cambodia
What type of international trademark filing system which we could provide?
ASL LAW could help with two types of global trademark filing:
+ Help trademark applicants file trademark through Madrid protocol or Madrid agreement
+ Directly file trademark into each country
What trademark services we could provide?
+ Trademark filing
+ Trademark enforcement
+ Trademark Litigation & Disputes
+ Trademark Management
+ Trademark search & Selection
+ Trademark watching
+ Trademark opposition
+ Non-use of trademark
What countries could we provide services of international trademark registration?
We could provide international trademark registration in the following countries but not limited to:
+ Registration of Trademark in Vietnam
+ Registration of Trademark in Cambodia
+ Registration of Trademark in Laos
+ Registration of Trademark in Myanmar
+ Registration of Trademark in Indonesia
+ Registration of Trademark in Singapore
+ Registration of Trademark in Thailand
+ Registration of Trademark in Malaysia
+ Registration of Trademark in Brunei
+ Registration of Trademark in Timor Lester
+ Registration of Trademark in China
+ Registration of Trademark in Macau
+ Registration of Trademark in Taiwan
+ Registration of Trademark in Hong Kong
+ Registration of Trademark in Japan
+ Registration of Trademark in South Korea
+ Registration of Trademark in USA
+ Registration of Trademark in EU
+ Registration of Trademark in Australia
+ Registration of Trademark in New Zealand
+ Registration of Trademark in Canada
+ Registration of Trademark in Mexico
+ Registration of Trademark in UAE
+ Registration of Trademark in Africa
+ Registration of Trademark in India
+ Registration of Trademark in Chile
+ Registration of Trademark in Sri Lanka
+ Registration of Trademark in Peru