ASL LAW team of lawyers was honored to participate in the IBA 2022 conference held in Miami, USA. Members of ASL LAW have conducted many networking activities with other prestigious lawyers who attended the conference from more than 130 countries and territories around the world. In the following article, ASL LAW Firm will review our main activities at IBA 2022.
The main activities that ASL LAW participated in during the business trip to IBA in the United States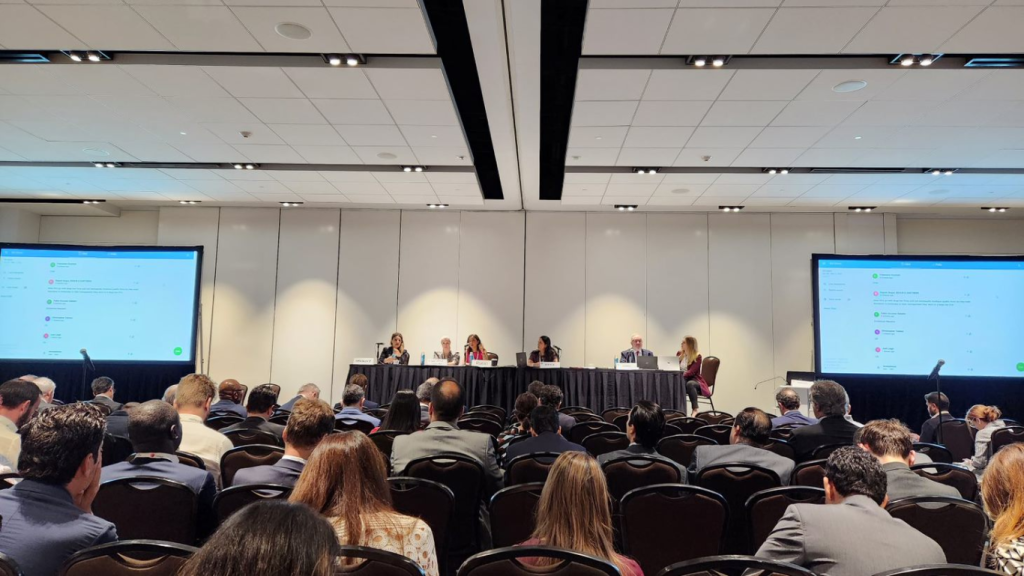 Meeting with more than 100 partners during the conference, ASL LAW Firm has connected with partners from many countries and territories around the world with diverse fields of activity, across many different industries.
Besides, ASL LAW members also attended seminars on tax, environmental protection, energy, and had in-depth discussions with conference participants. Similar to ASL LAW, the individuals present at the seminars held at IBA 2022 are all reputable, experienced lawyers, speakers, and businessmen in their fields of activity from all over the world.
The main events in the IBA conference 2022
The main events in the IBA 2022 conference include the main topics:
– Opening event sponsored by ASL LAW: ASL LAW is the sponsor of the IBA opening party 2022
Outstanding seminars and programs at IBA 2022 that ASL LAW representatives attended during the event:
IBA Showcase: the new normal of escalating cyber risks – what companies and their counsel can do
Champion poverty alleviation through taking the highroad; a lawyer's path to alleviating poverty while practicing law with a high moral conscience
Corporate liability for international criminal law violations
Hot topics in international commerce, trade, franchising and product law
The new world of work following the covid-19 pandemic
The relationship between online cross-border legal services and existing lawyer regulation – does anything have to change?
Infrastructure projects in developing countries: challenges, opportunities and the role of multilateral agencies and their model contract forms
Reversing the Rule of Law deficit in Europe: how commercial law firms can help
The booming legal market in Saudi Arabia: opportunities and challenges
The psychology and practice of online mediation
The role of investigative journalists in uncovering misconduct
Training on digital evidence and the Berkeley protocol on digital open source investigations
A new era of collaboration? The rise of multi-party and alliancing contracting
Business Development: Best Practices from Leaders Around the Globe
Global trends crypto currencies: exploring types of disputes, threats and ransomware, how to bring claims, and against who?
Details of all the events taking place at IBA 2022 can be viewed here.
Achievements after the business trip at IBA 2022
A partner and associate of IBA 2022 who attended the IBA 2022 business trip shared about their journey: "Participating in IBA, interacting with experienced lawyers from many countries has helped me personally seen many specific but also very potential markets, opening up many new development opportunities for individuals in particular and ASL LAW in general in the future. Attending IBA helps ASL LAW further expand its network of partners around the world both geographically as well as in areas of operation. One of the most important achievements achieved during the mission is that ASL LAW has found a potential and long-term partner in the field of anti-dumping and trade remedies in Vietnam and internationally."
ASL LAW Firm has been honored to be present at seminars and private meetings on the sidelines of the seminar to exchange and share experiences with reputable and experienced individuals from many countries around the world, learn knowledge and experience from well-known lawyers in the area as well as young lawyers like ASL LAW's IBA team. However, the most important thing is that ASL LAW gains the opportunity to establish potential future partnerships with reputable companies and businesses in more than 130 countries through their representatives at IBA.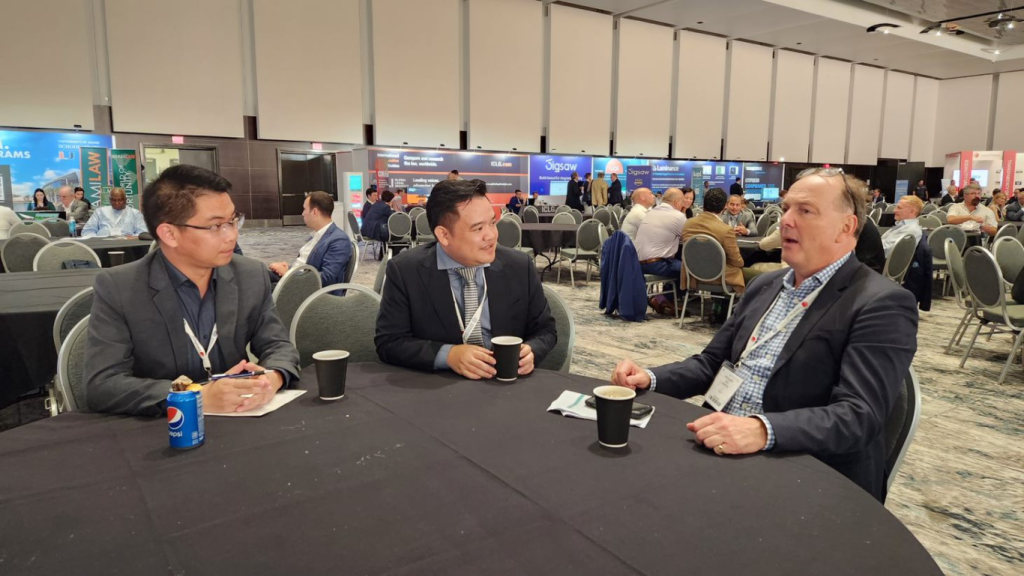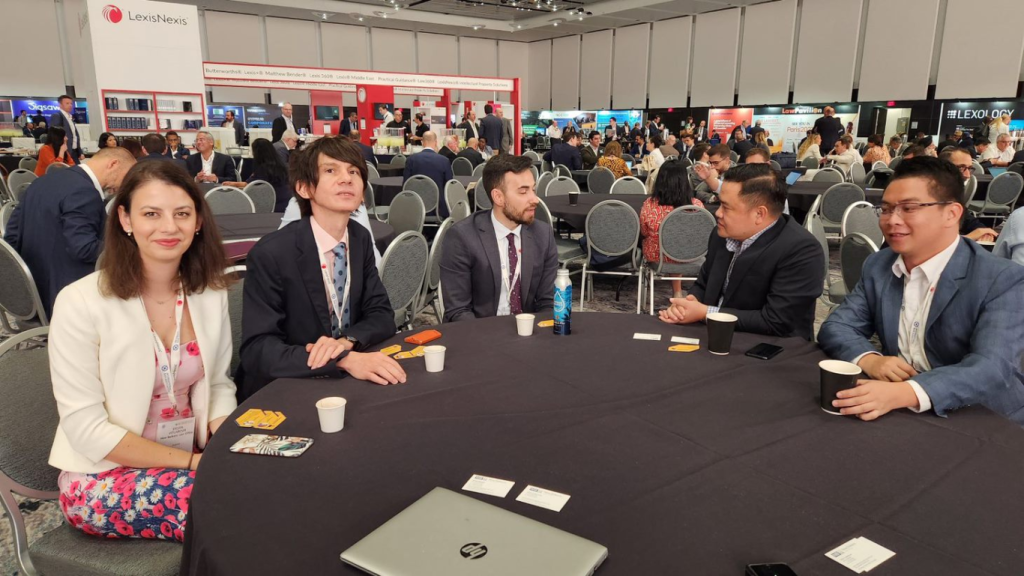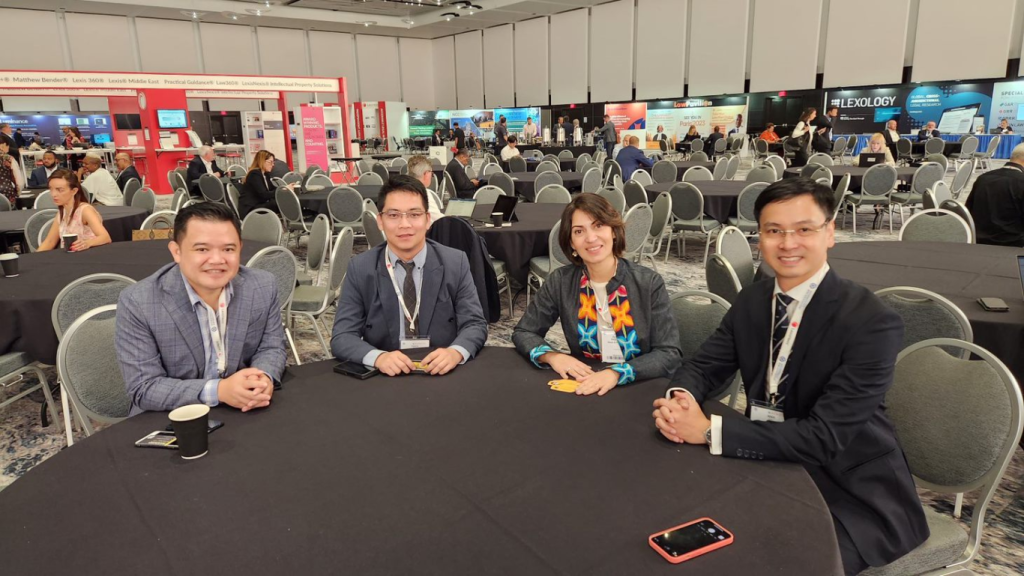 Lawyers of ASL LAW participate in seminars at IBA 2022
ASL LAW is the top-tier Vietnam law firm for legal advices. If you need any advice, please contact us for further information or collaboration.