(ASL LAW's article published in the Vietnam Investment Review). Traditional games are becoming more advanced through blockchain and non-fungible tokens. However, there are still many barriers that make the technology difficult to develop and greatly affect investment prospects. Accordingly, we need to clean up legislation to be able to develop these new technologies and create the path for the success of blockchain and NFT in Vietnam.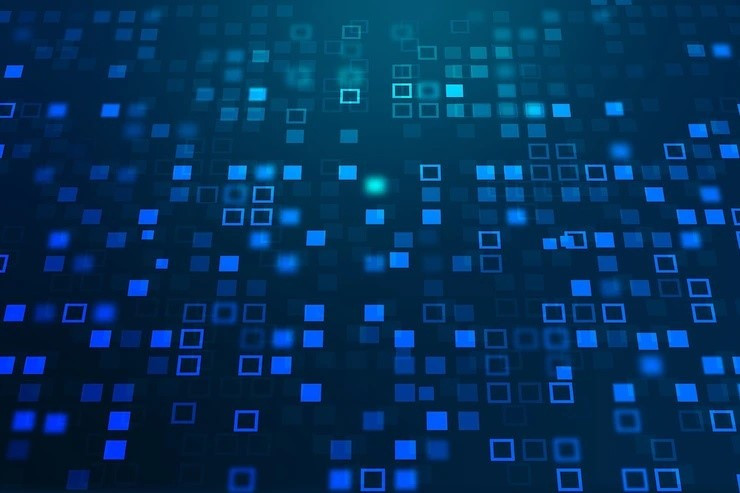 A good example of this game is Axie Infinity, which is an online game where Pokemon-like creatures live, grow, and fight like any normal online game. However, each of these characters is a generated NFT. If someone wants to play the game, players have to buy three NFT characters with real money.A blockchain game is a video game with elements that use cryptography-based blockchain technologies. Blockchain elements in these games are most often based on the use of cryptocurrency or non-fungible tokens (NFTs) which players can buy, sell, or trade with other players, with the game publisher taking a fee from each transaction as a form of monetization.
But once they are purchased, the player owns the character, and then they can earn money from the game. The game is now considered the most expensive NFT game of all time with a record of more than one million players every day around the world, and a total market capitalization of $8.5 billion.
Based on the development of this hit game, the blockchain game market in Vietnam is getting more attention and popularity, thereby attracting many investors to contribute to the development of blockchain game projects in a powerful way and as a result, a series of ventures are being developed here.
The time spent by mobile phone users playing games in Vietnam is extremely high, with 57 percent of 68 million mobile users spending an average time of 3.9 hours, according to App Annie statistics in 2020. Vietnam ranks second in Southeast Asia in terms of game download market share (22 percent), only after Indonesia (38 percent).
Another advantage to helping Vietnam become a potential place for blockchain technology is that abundant human resources with diverse choices and low cost will help blockchain games to be operated without too many financial difficulties. Moreover, Vietnam ranks in the top 10 countries that own the most cryptocurrencies in the world, and this is also a basis for promoting the development of games associated with NFTs and cryptocurrencies.
In addition, blockchain technology is receiving support and attention from the government. It is one of the digital technology fields on the priority list of research, development, and application to proactively join the Fourth Industrial Revolution.
The Ministry of Science and Technology issued Decision No.2813/QD-BKHCN approving the National Key Science and Technology Programme for the period up to 2025, in which blockchain is ranked second after AI in a wide range of key technology products. Therefore, the blockchain game market in Vietnam promises to experience a big boom in the near future.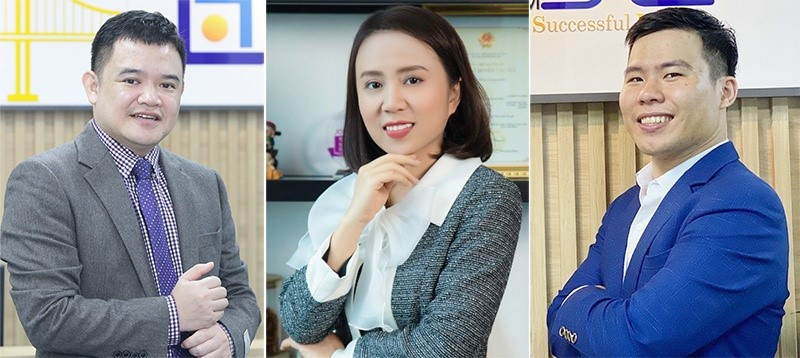 Challenges to development
Apart from the advantages of developing the blockchain game industry, Vietnam also has barriers that make investors hesitate to invest in this market.
Firstly, although there are abundant human resources, Vietnam does not have many blockchain experts in Vietnam and most of the human resources come from other industries such as app development or normal game development. This leads to a lack of foundation along with a lack of patience that will create negative consequences affecting the development of the project, and thereby losing reputation to investors investing in projects.
Secondly, the infrastructure for the development of the blockchain game industry is still limited, since the technologies are usually only for the development of normal online games and apps. Hence, blockchain games have not been properly funded to implement a long-term and sustainable blockchain game project.
Next, although there are many projects that have achieved certain successes in domestic and international markets, many blockchain games in Vietnam still lack transparency in operation and some are accused of fraud or playing other general tricks, such as secretly selling tokens that should be locked. Some founders complain that they have been hacked if tokens are lost, but this is often hard to prove and so reputations can be affected, along with the trust of investors, which may lead to the loss of assets.
Another important barrier that makes investors not interested in blockchain game projects in Vietnam is the fact that Vietnam currently does not have a legal framework for blockchain technology and cryptocurrencies. NFT games use tokens by applying blockchain technology but do not use real money for transactions, so they may not be legal according to current Vietnamese law.
However, the most sensitive problem is that the tokens or virtual currency generated by the game can be exchanged and withdrawn for real money, which is not allowed in traditional games and also is not allowed in NFT games. This may lead to a violation of the law. Creating cryptocurrencies from the game in order to trade, buy, sell, or exchange with other accounts or use as a means of payment is also not allowed by law currently.
All this is why there are not any licensed NFT game production companies in Vietnam, with investors mainly choosing Singapore or the US to invest in.
Regulatory framework
Elsewhere, the enforcement of intellectual property (IP) law in Vietnam also does not live up to the expectations of investors of blockchain game projects in Vietnam. Although IP law here is comprehensive and generally consistent with international standards, Vietnam still lacks guidelines on certain IP issues, especially digital transformation, AI, and blockchain.
Administrative officials and judges in Vietnam still have limited expertise on IP-related matters and sometimes cannot keep up with the rapidly changing laws. These lead to infringements of IP rights being handled ineffectively, especially for unregistered intellectual property rights such as copyright, which play an important role in the rights of holders of game projects.
Vietnamese founders themselves often choose Singapore to open a company because Singapore has a clear blockchain legal mechanism and is a place that can attract many investors to develop projects. Indeed, in Singapore, the Monetary Authority of Singapore (MAS) has begun to review the implementation of legislation regulating the administration and use of virtual reality.
The MAS is also considering creating a regulatory framework for those interested in establishing initial coin offering cryptocurrency funds. Moreover, Singapore is one of the few countries in the world to have a blockchain and cryptocurrency industry association dedicated to small and medium-sized enterprises operating in the space, called the Association of Crypto-Currency Enterprises and Startups Singapore, or ACCESS.
Blockchain and NFT games in particular are fertile ground for investors, thereby promoting economic development as well as promoting Vietnam's 4.0 technology revolution in accessing this field. In general, the blockchain field is an extremely exciting field and there is not too much difference between Vietnam and big countries like China and the US.
But to pioneer and take the lead in exploiting and developing this potential market, the government and ministries need to step up the creation of a legal framework for blockchain and cryptocurrencies, and promote human resource training as well as connect economic resources.
If there are more successful NFT games, Vietnam will not only attract foreign funding from investors around the world but also increase the prestige of Vietnamese engineers in the global blockchain community.
Pham Duy Khuong, Nguyen Thuy Chung, and Doan Nam from ASL LAW
ASL LAW is the top-tier Vietnam law firm for Investment Services. If you need any advice, please contact us for further information or collaboration.