ASL LAW is honored to receive an invitation from the Franchise and Licensing Association of Singapore to attend the workshop on Franchise between Singapore and Vietnam. The content of the seminar discussed potential opportunities and challenges for Singapore businesses when Singapore franchisors entered into the Vietnamese market.
Franchising and Licensing Association (Singapore), also known as FLA (Singapore), one of the founding members of the World Franchise Council, was established in 1993 with the mission to nurture and develop Singapore's franchising industry.
An essential component of Singapore's knowledge-based economy, FLA (Singapore) promotes and facilitates the use of franchising, licensing and branding as a growth strategy for Singapore enterprises, thus contributing to turning Singapore as a regional franchise and license hub.

With an active growing membership of close to 130 companies, representing more than 200 strong brands, FLA (Singapore) is led and managed by a dedicated team of advisors, committee members and full-time secretariat with the goal of supporting Singapore companies to expand internationally.
Vietnam is considered as the very potential market for franchisors from Singapore or ASIA to expand their business. Therefore, FLA decided to hold Workshop: "Is franchising the right strategy to enter Vietnam?" This is an in-person event organized by the cooperation between FLA and SRA along with the support of large organizations such as Constellar, ASL LAW, SFIC, McKinsey & Company, etc.
Lawyer Pham Duy Khuong, Managing Partner of ASL LAW, is proudly invited by the FLA as a speaker on the topic: Vietnam Market Entry – Legal requirement & Franchise regulations.
Workshop: Is Franchising the right strategy to enter Vietnam
The key points highlighted in the workshop include:
Understand Vietnam Market Landscape (Economy, Opportunities, Business Trends, Government Initiatives, Potential Challenges)
Market Entry Legal Requirements & Franchise Regulations
Fireside Chats with SG brands that successfully entered Vietnam
Understand the Local (Vietnam) Business Culture & Consumers
Discover the secrets to successful expansion in Vietnam
The workshop took place on Thursday, August 28, 2022, from 10 am to 3:30 pm with the participation of 4 speakers and especially the speaker of ASL LAW, Pham Duy Khuong – Managing Partner, ASL Law Firm.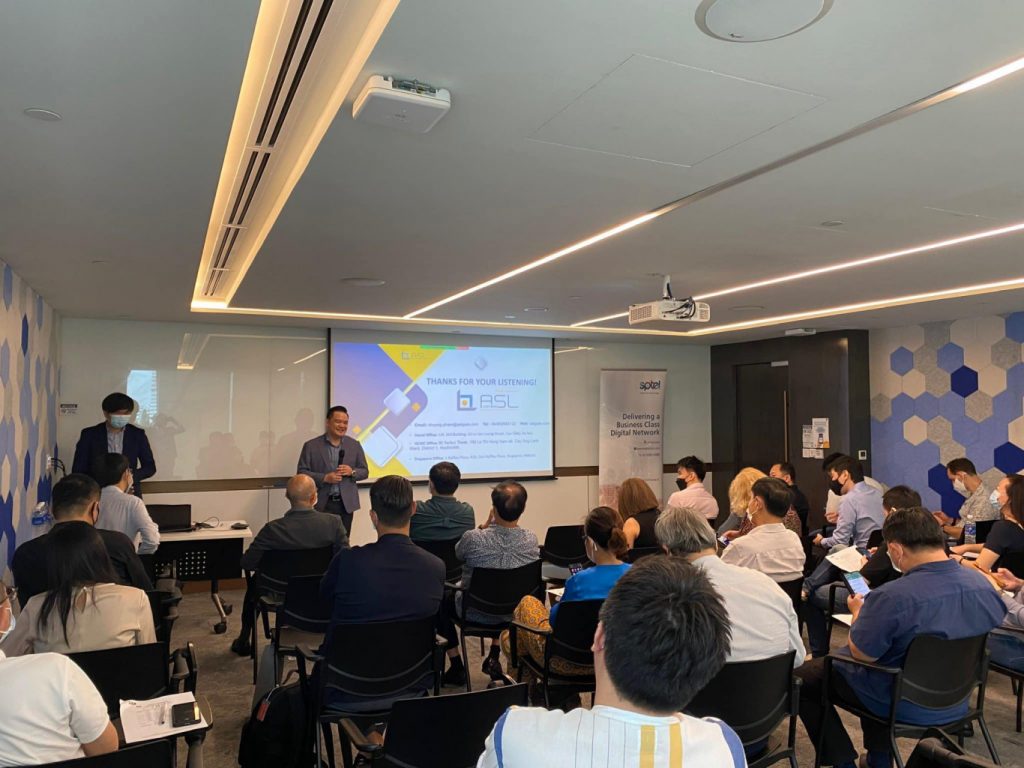 During the speech, lawyer Pham Duy Khuong has highlighted the following contents:
The regulation on setting up a franchising business in Vietnam
Conditions for franchisors and franchisees
Pre-disclosure requirements
The Difference between Franchise and master licensing
Best practices while setting up a franchise in Vietnam
Cases of successful and unsuccessful brands
The follows are slides shared by lawyer Pham Duy Khuong related to legal notes to Franchise in Vietnam: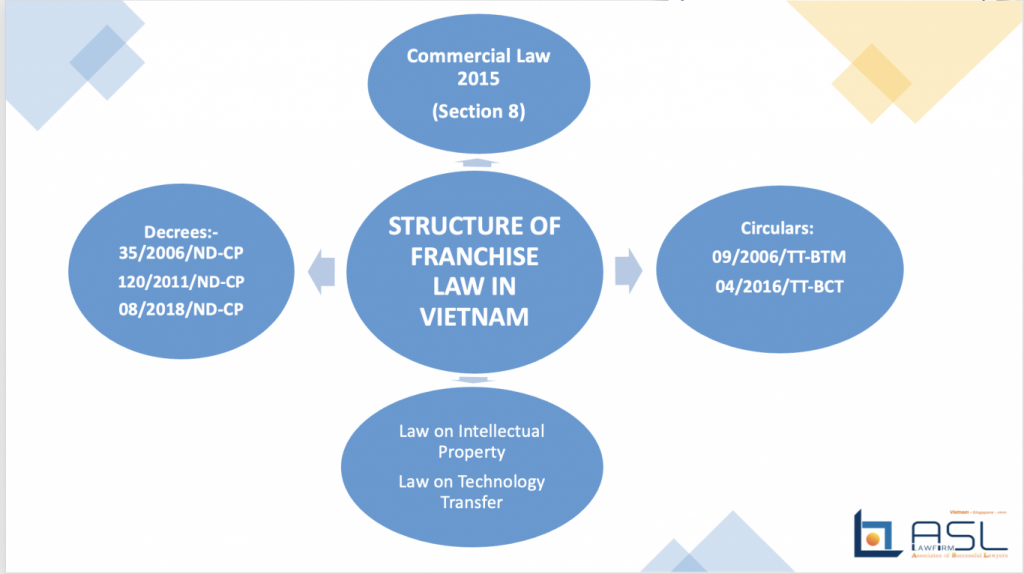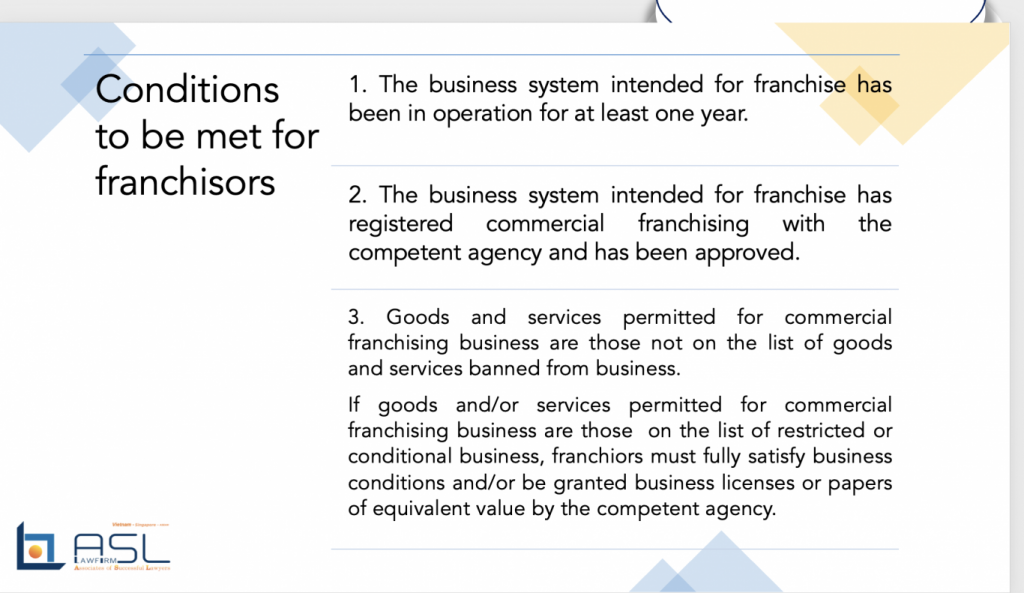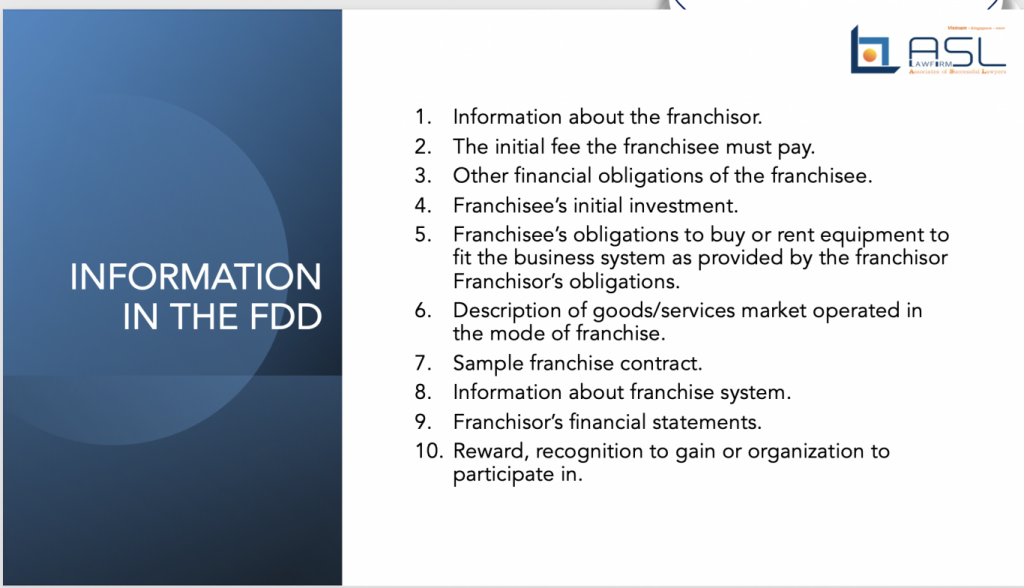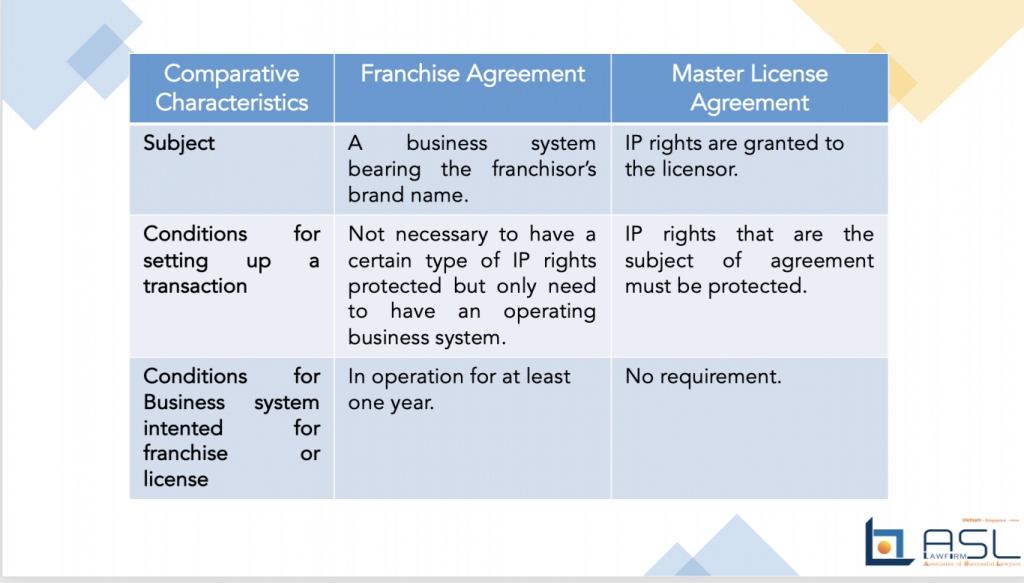 ASL LAW is the top tier Franchise law firm in Vietnam. If you need any advice, please contact us for further information or collaboration.