Lawyer Pham Duy Khuong and Mr. Doan Vu Hoai Nam from ASL LAW attended the important legal event of IBA: Litigating in the Asia Pacific Region.
The International Bar Association (IBA), founded in 1947, is a bar association of international jurists, bar associations and law associations. The membership of the IBA today includes more than 80,000 attorneys and 190 bar associations.
IBA: Litigating in the Asia Pacific Region, conference held on 1st and 2nd September 2022 at Swissotel The Stamford, Singapore and Supreme Court of Singapore. The event was sponsored by many famous International Law Firms around the world such as Drew & Napier, Allen & Gledhill, SKRINE, Trilegal, in which ASL Law is a co-sponsor with Clifford Chance and TKQP. It was presented by the IBA Asia Pacific Regional Forum, and supported by the IBA Litigation Committee.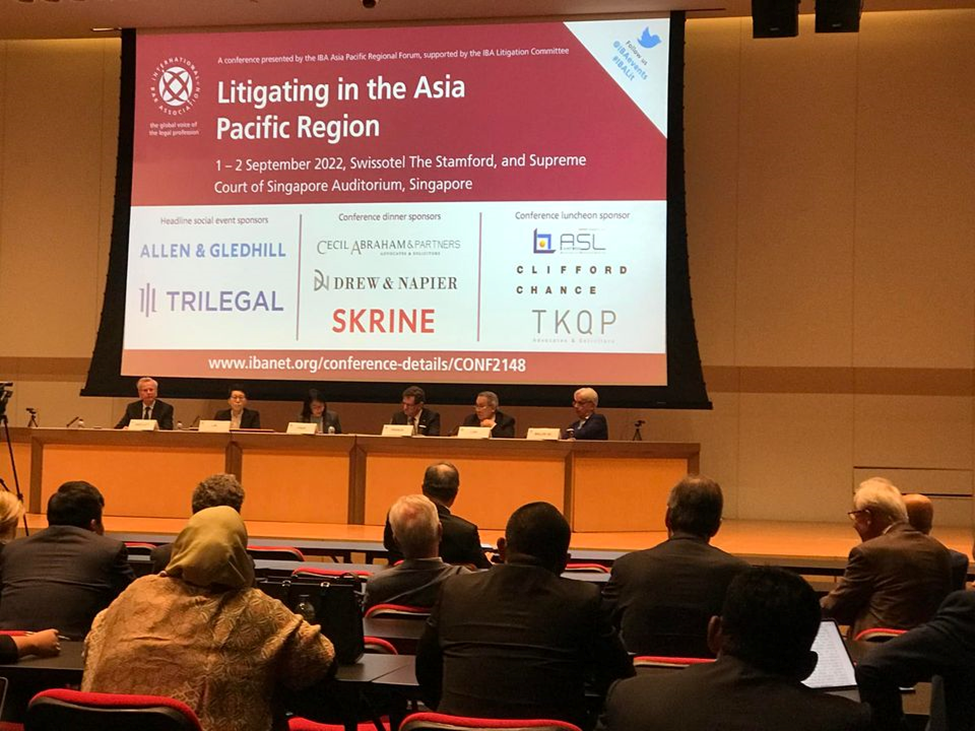 Asia Pacific Regional Forum offered an unrivaled opportunity to establish connections and relationships among lawyers within and outside the region, as well as with renowned experts on different areas of law, specialist Forum activities, which provide an unparalleled opportunity to keep abreast of legal business developments in the region. Members also benefit from excellent working relations with national Bars, the Inter-Pacific Bar Association and LAWASIA.
The Litigation Committee focused on the legal, practical and procedural issues involved in conducting litigation. The issues arising in international litigation received particular attention, including issues such as jurisdiction, choice of law, and the role of international judicial assistance in dispute resolution.
IBA: Litigating in the Asia Pacific Region
During the Litigating in the Asia Pacific Region conference, topics that were covered include:
Tracing the influence of Western Jurisprudence in Asian jurisdictions
Technological advances – the Asian experience
Evidence: obligations and implications
Global disputes: managing fraud, corruption and white-collar crime claims
International commercial courts: the response to globalisation
Mock case management conference and hearing before the Singapore International Commercial Court: advocacy in Asia
During the IBA: Litigating in the Asia Pacific Region event, ASL LAW is honored to be the co-sponsor of lunch at the event along with leading famous law firms, Clifford Chance and TKQP.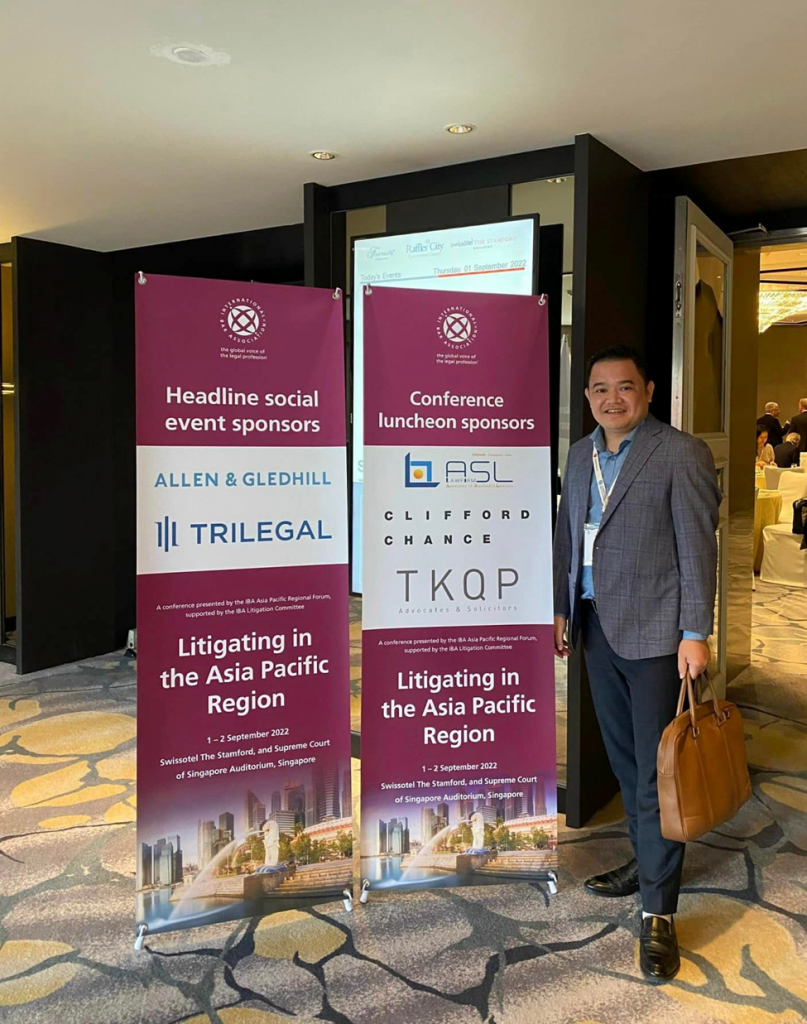 Taking this chance, the official logo of ASL LAW Vietnam and Singapore has been introduced to law firms around the world, creating a remarkable milestone for ASL LAW as well as all of its members and partners in Vietnam and internationally.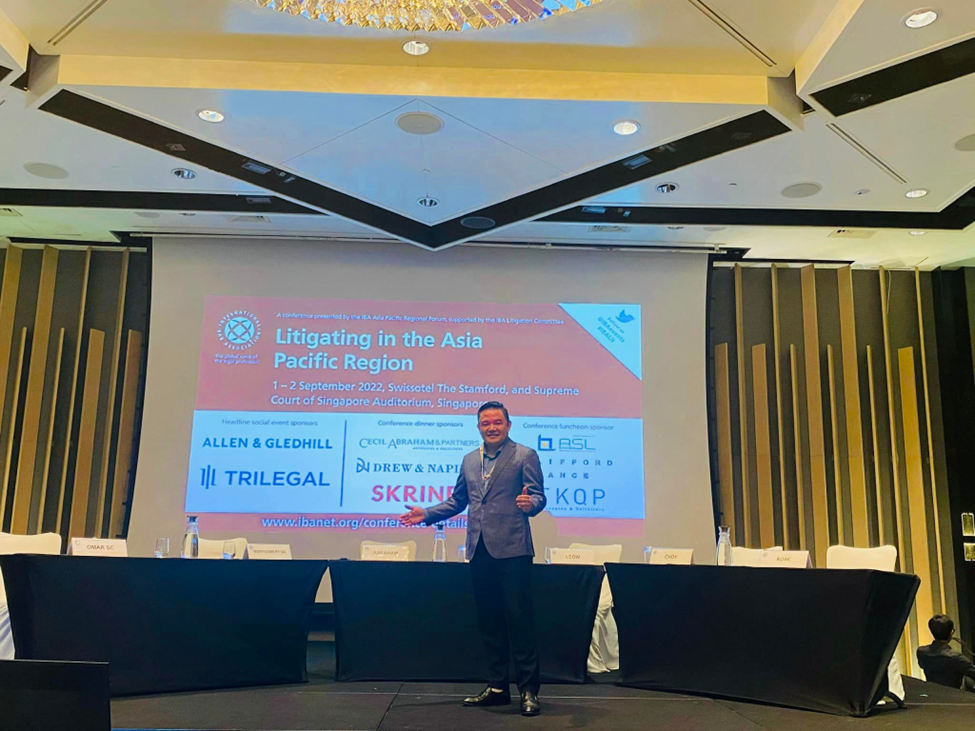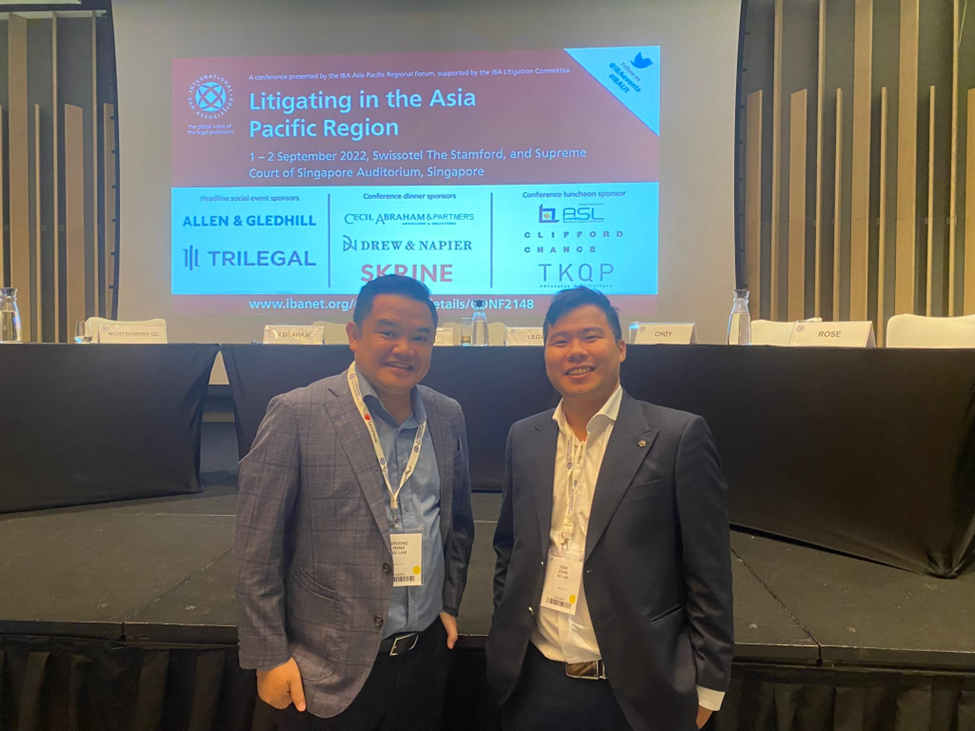 Through these events, ASL LAW has made certain strides and successes with the relations and connections with famous law firms globally, contributing to promoting the company's image in the international arena, building the law firm's ability in handle the international dispute in ASIA and other countries.
ASL LAW is the top tier Litigation and Dispute Resolution law firm in Vietnam. If you need any advice, please contact us for further information or collaboration.