The award "The best M&A advisory firm of 2021-2022" at the event of Vietnam M&A Forum 2022 in Ho Chi Minh City is the prestigious award given to the leading legal consulting organizations on M&A issues in Vietnam.
The 14th Vietnam Business Mergers and Acquisitions Forum 2022 was organized by the Vietnam Investment Review Newspaper, Ministry of Planning and Investment. With the theme " Igniting new opportunities", the Forum had more than 500 attendees from many different industries and fields. Leading experts in each field discuss the M&A situation in Vietnam in the 2021-2022 period and the M&A opportunities in Vietnam from 2023 onwards.
Within the framework of the program, the Vietnam M&A Forum 2022 honored 10 outstanding M&A deals in 2021-2022 along with the 12 best M&A advisory firms in the 2021-2022 period.
ASL LAW Firm is honored to be among the best 12 M&A advisory firms for the period of 2021-2022.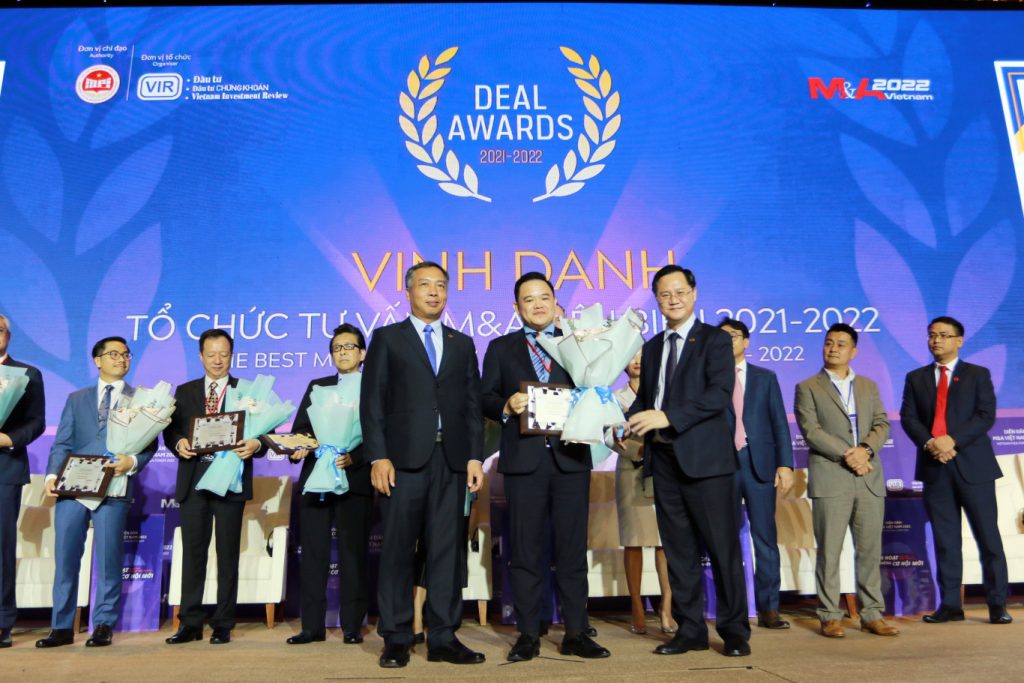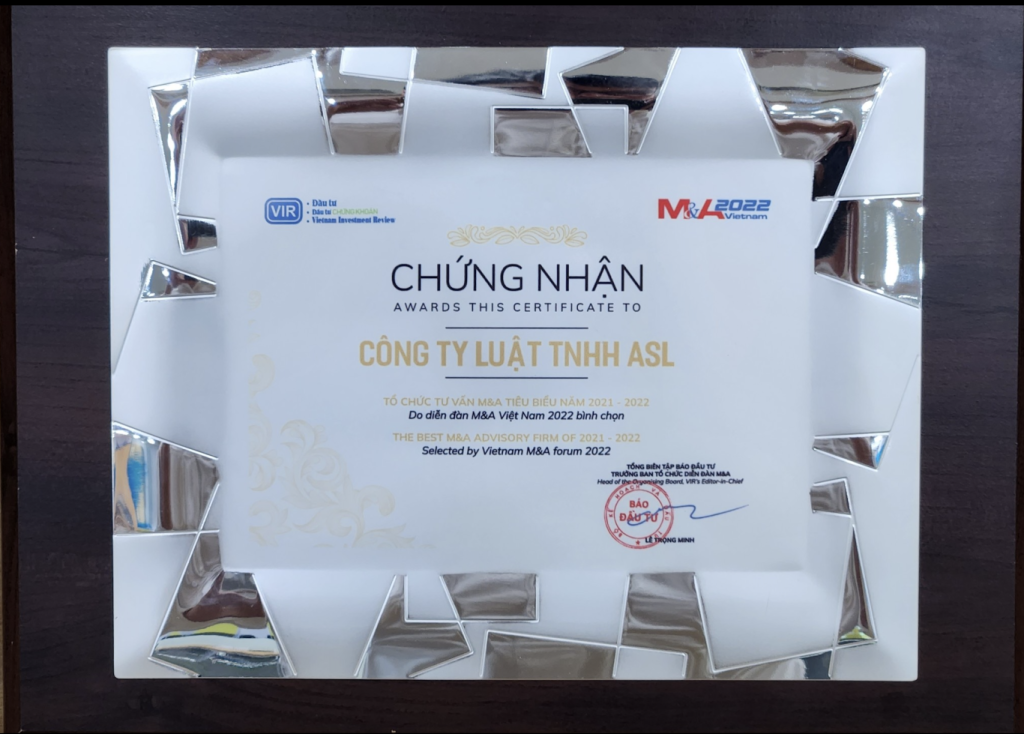 The council includes experts and organizations to vote for outstanding M&A consultants based on the following strict criteria: Number of M&A consulting cases, Value of M&A cases, and experience of M&A lawyers team.
In the context of the Covid-19 pandemic being gradually pushed back, creating favorable conditions for the M&A market in Vietnam to continue to develop, the support and help from M&A advisory firms are even more important. That is why in this year's Vietnam M&A Forum, 12 M&A advisory firms have become the focus of the forum, serving as a bridge for businesses and organizations in Vietnam and internationally wishing to carry out M&A deals and transactions in Vietnam.
Being recognized as one of the typical M&A consulting organizations in Vietnam through the award "The best M&A advisory firm of 2021-2022" is a long-term striving process of all personnel at ASL LAW Firm, especially reputable lawyers, partners, and associates in the field of M&A – members who have spent a lot of effort and wisdom in researching the latest legal regulations on M&A in Vietnam and internationally to provide in-depth consulting for customers of ASL LAW.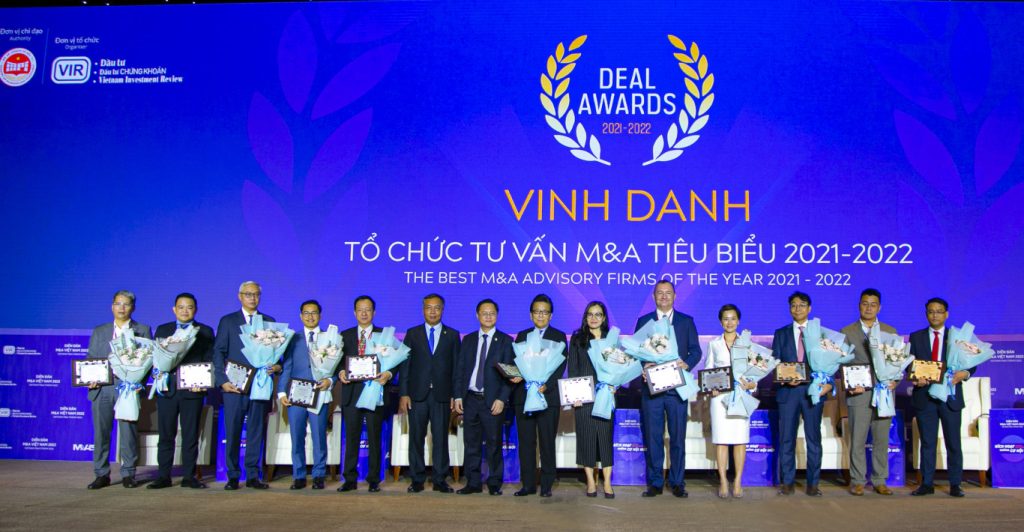 In the future, ASL LAW's staff will continue to make efforts to develop and expand the M&A field, and connect with many potential customers (between buyers and sellers) about M&A with the gradual increase of the value of deals.
Below is a complete list of typical M&A consulting firms 2021-2022
KPMG Vietnam; YKVN; VILAF; Bakers & McKenzie Company; ASL LAW; Bae, Kim & Lee Vietnam; Viet Capital Securities Company; Rong Viet Securities, BDA Partners; Company RECOF; RSM Vietnam Company; ASART Business Consulting Company.
ASL LAW is the top tier M&A law firm in Vietnam. If you need any advice, please contact us for further information or collaboration.