Foreign direct investment (FDI) capital from CPTPP member countries in 2019 and 2020 reached nearly $ 21.3 billion. Singapore and Japan are the countries with the largest investment.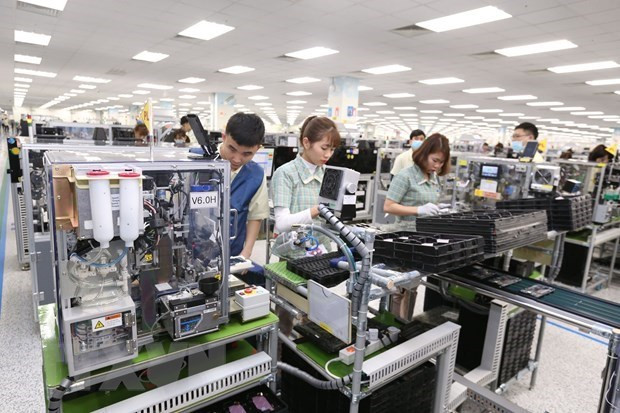 The 2-year report on the implementation of the Comprehensive Progressive Trans-Pacific Partnership (CPTPP), an assessment from an enterprise perspective conducted by VCCI shows a specific picture of FDI attraction from CPTPP countries.
CPTPP, effective from January 2019, is expected to help increase FDI attraction to Vietnam thanks to the following factors: Commitment to open investment in services and production higher than the WTO; commitments on institutions, high standard rules, increasing the level of protection for foreign investors in general and the CPTPP in particular, especially the dispute settlement mechanism between the State and foreign investors ( ISDS) and the driving force from import/export opportunities, production and business, trade connection.
Positive impact on the new partners
According to the Ministry of Planning and Investment, in 2019, the first year of CPTPP implementation, Vietnam attracted nearly $ 9.5 billion of FDI from CPTPP countries, down nearly 36% compared to 2018, of which registered capital was $ 4.05 billion, down 51.3%, registered capital increased $ 1.6 billion, down 50.6%, capital contribution and share purchase value $ 4.4 billion, up 36.5%.
Notably, while the total registered capital decreased, the number of new projects increased by more than 13% compared to 2018. The average size of new FDI projects from the CPTPP sector decreased sharply compared to the previous one, from nearly $ 11 million/project 2018 decreased to $ 4.7 million/project in 2019.
In terms of each partner, FDI from Japan to Vietnam had the deepest decline in value, from nearly $ 9 billion in 2018 to over $ 4 billion (down 52%), FDI also decreased sharply from traditional sources such as Australia decreased by nearly 63%, Malaysia decreased by 50% …
Although investment capital from traditional sources such as Japan, Australia, Malaysia, Singapore) all fell sharply in 2019, capital from new partners in this bloc to enter Vietnam including Canada, Mexico, or other partners. The small system (Brunei, New Zealand) has been positively improved, which shows that the CPTPP is creating a positive impact on the new partners.
Explaining the reason why the results of attracting FDI from the negative CPTPP effect of 2019, Analysis Report: In 2018, FDI from Japan to Vietnam increased dramatically thanks to a large project from this partner. (The smart city project in Dong Anh, Hanoi of Sumitomo Corporation with a total capital of $ 4,136 billion). Only this one project accounts for nearly 30% of the total investment capital from CPTPP partner countries. While 2019 has no such big project, a decline at 35.9% in the context of a general decline in Vietnam's FDI attraction is also predictable.
"Compared with the bleak picture of 2019, the results of attracting FDI from the CPTPP sector in 2020 are better, reaching $ 11.8 billion, up 24.4%. CPTPP and FTAs ​​are creating their own attraction. of Vietnam in attracting FDI shifted from China under the influence of Covid-19 ", according to the report.
Thus, after 2 years of implementing the new-generation FTA with high standards, the amount of FDI from this sector to Vietnam reaches nearly $ 21.3 billion. In which, capital from Singapore reached nearly $ 13.5 billion, followed by Japan to $ 6.5 billion.
ASL LAW is the top-tier Vietnam law firm for doing business in Vietnam. If you need any advice, please contact us for further information or collaboration.