Recently, a memorandum of intellectual property rights' protection and enforcement has been signed between Vietnam Directorate of Market Surveillance and Japan Patent Office, Japan Ministry of Economy, Trade and Industry.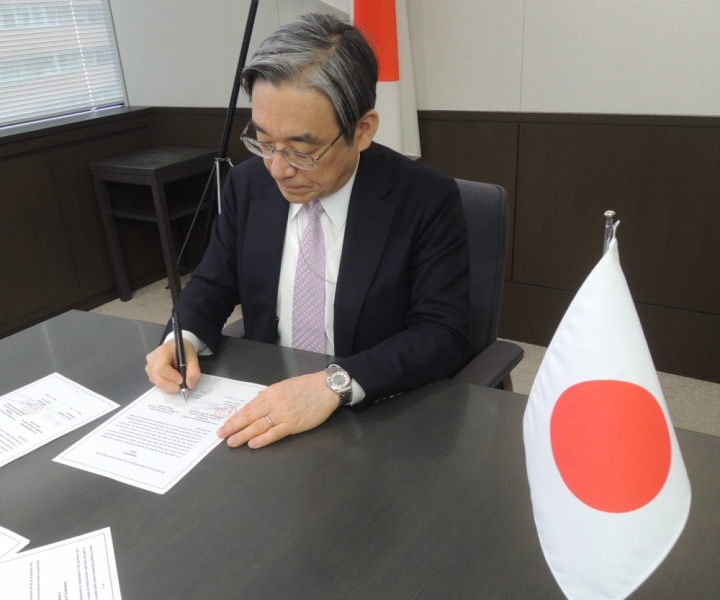 In April 1st, 2021, Commissioner Katsutani Toshihide has signed the memorandum between Vietnam Directorate of Market Surveillance and Japan Patent Office, Japan Ministry of Economy, Trade and Industry about intellectual property (IP) rights' protection and enforcement. This marks the dawn of a joint operation between Vietnam and Japan in anti-counterfeiting and anti-IP infringing enhancement.
According to the memorandum, both countries will raise awareness through a series of acts, which aims at businessmen and corporations. These acts include providing information, policies about IP in both countries; organizing seminar, training session to further enhance the ability to recognize counterfeiting or IP infringement; as well as carrying out investigations and providing solutions. Furthermore, this memorandum will establish channels supporting corporations in IP enforcement matters. Thus, strengthening both countries' ability in protecting the intellectual properties.
This memorandum has already been signed in March 12th, 2021 in Vietnam. However, the memorandum was delayed because of the severity of Covid-19 epidemic.
Reaffirm the importance of intellectual property
IP and its related matters has been established firmly in both Vietnam and Japan. In fact, in recent years, two countries stay at a high rank in terms of IP protection and enforcement. Despite both countries' efforts, counterfeiting and IP infringement still took place. The signed memorandum reaffirms IP importance in the war towards counterfeiting and IP infringement in general.
In a recent Vietnam summit conference, the Vietnam IP Director, Mr. Mai Ha, claimed that Vietnam IP still exists many flaws, even though IP system is long established. In his speech, he affirmed that protecting the intellectual properties will aid any country's long-term developments.
Such memorandum will indeed strengthen Vietnam IP systems, since this allows Vietnam to learn from advanced economy such as Japan. In terms of IP systems, Vietnam has approved the IP promoting program, which estimated to last until 2030. By this memorandum and the program, IP in Vietnam is expected to witness huge improvements.
ASL LAW is the top-tier Vietnam law firm for doing business in Vietnam. If you need any advice, please contact us for further information or collaboration.