Despite the uncertainties of the global economy, Vietnam still emerges as a bright spot with GDP growth to reach 8% in 2022, inflation controlled, a strong supply chain recovery, and foreign investment disbursement in the first 9 months of the year reached a record of 15.4 billion USD,… During the Vietnam M&A forum in 2022, senior leaders of the investment and business world in Vietnam, and international investors from Japan, Korea, the USA, Europe, and Southeast Asia will review Vietnam's achievements in 2022 and discuss potential opportunities for M&A in this market from 2023 onwards.
With the strong economic recovery after the Covid-19 pandemic was contained by the Vietnamese Government and the coordination and cooperation of the Vietnamese business sector, M&A activities in Vietnam are forecasted to be more exciting in the near future, especially in 2023.
Because in the coming time, domestic capital will be tightened, leading many businesses to restructure, sell assets, and call for investment due to financial pressure. Thereby, M&A deals will be the optimal choice for most Vietnamese businesses during this period.

With the theme "Activating New Opportunities", the 14th Vietnam M&A Forum 2022 held in Ho Chi Minh City, organized by the Vietnam Investment Review Newspaper under the auspices of the Ministry of Planning and Investment will be a time for entrepreneurs, lawyers, and leaders of the new generation to discuss in-depth potential opportunities and strategic cooperation in the field of M&A in Vietnam.
M&A Forum is a prestigious annual event about M&A activities and investment connections between businesses wishing to carry out M&A activities in Vietnam, aiming to attract cash flow from enterprises with strong financial potential and foreign investment funds, especially private investment funds with abundant reserves.
Honor guests participating in the Vietnam M&A forum 2022
The Vietnam M&A Forum in 2022 gathers more than 500 attendees who are policymakers, reputable experts, and business leaders from:
State management agencies.
State corporations.
Domestic & international private corporations.
Domestic & international investment funds.
Companies, enterprises have IPO planning, enterprises wishing to divest state capital and find strategic investors, commercial banks, and international financial institutions with long-term investments in emerging markets.
Domestic & international M&A consulting units (law, audit, tax, securities company…)
Business Associations at home and abroad.
This year ASL LAW Firm continues to be the sponsor of the event and on behalf of ASL LAW, Mr. Pham Duy Khuong – Managing Director of ASL LAW will also participate in the forum as a speaker at the seminar.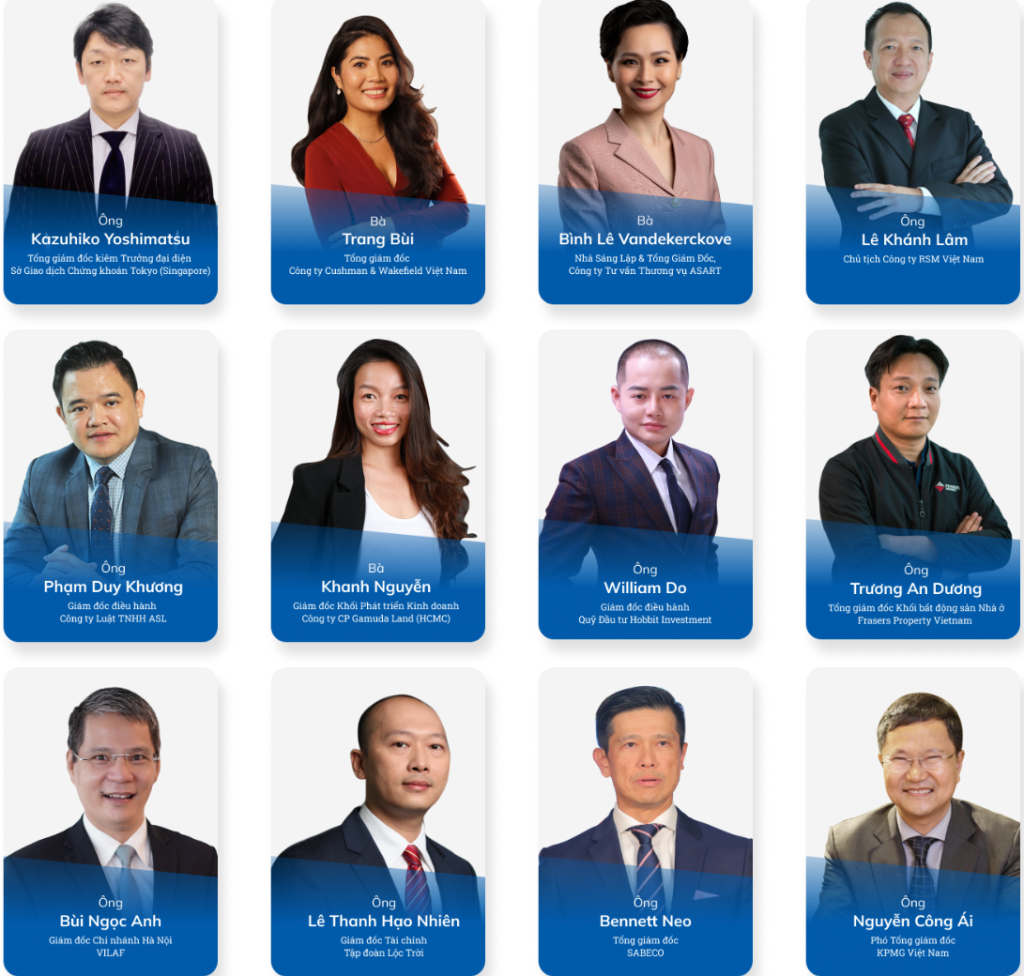 Main content at M&A Forum 2022 in Vietnam
Opening the Forum & Awarding notable deals
Session 1: M&A opportunities in volatile markets
An overview report on the M&A market in 2022 and forecast prospects and trends in the coming time.
How do exchange rate fluctuations and inflation in major economies such as the US, Japan, EU… affect the trend of M&A in developing countries in general and Vietnam in particular?
During the period of tight monetary policy, many businesses faced difficulties in capital sources, leading to the need to sell assets or call for more capital, but the buyer side was stuck on source matter. With the current situation, M&A opportunities may be large, but where does the source come from, domestic or foreign?
According to PwC data, global PE funds currently have reserves of more than $2 trillion, which can provide an abundant source of capital for M&A deals. What are the opportunities for Vietnam?
In a volatile market, both the buyer and the seller are very cautious with their decisions, so the negotiation time until the deal closes may be longer, even to the point where the deal cannot be closed. Is there much to expect about the quantity and value of M&A deals now and in the short term?
How will the approach to transaction execution need to change to adapt to the current volatile economic environment?
M&A in which industries will be exciting in the coming time? How will current macroeconomic factors and trends affect the industry's deal performance?
Session 2: Setting new values
In what ways do new opportunities create new value? New value determinants in future deals?
M&A linkage trends and what resonance values ​​will be focused on in the coming period?
The M&A trend is not only for large enterprises with clear positions. In recent years, a number of Vietnamese enterprises have received foreign investment capital to continue to acquire smaller and more specialized companies to perfect their expanded business model. So, what should Vietnamese businesses prepare to welcome that trend? Share practical experiences to establish new values together.
When a deal is successfully recorded, this is also the beginning of a process of joint efforts of the two parties to jointly develop and benefit from synergistic values for the post-M&A period. But reality shows that this cooperation will face many difficulties and barriers. Share some typical cases and ways to overcome those difficulties and barriers.
In detail, let's follow the event taking place:
Event time: November 23, 2022, from 13h00 to 18h30.
Venue: Gem Center, 8 Nguyen Binh Khiem, Da Kao, District 1, Ho Chi Minh City.
Investment connection
ASL LAW is the top tier M&A law firm in Vietnam. If you need any advice, please contact us for further information or collaboration.