When you decide to invest as a foreign investor in Vietnam, you must first research the feasibility of the sector you want to participate in. One of them is that you should make sure that the business sector in which you intend to invest and operate is permitted by Vietnamese law or is restricted by other requirements, such as foreign investor company restrictions in Vietnam.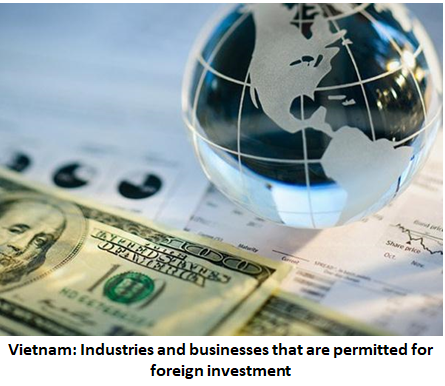 Investment Law No 67/2014/QH13 was passed in December 2014 to encourage foreign investment in Vietnam. The replacement of the "positive list" with the "negative list" was one of the most significant modifications in this law, allowing foreign businesses to participate in practically all sectors except six restricted industries.
In order to maintain the country's rapid economic growth, the Vietnamese government has also declared that by the end of 2019, limits on foreign ownership of listed and state-owned companies will be lifted.
In this article, we'll take a closer look at the business restrictions for foreigners in Vietnam.
Foreign investment is prohibited in some sectors in Vietnam
As previously stated, the number of prohibited industries under the new national Investment Law has been narrowed from 51 to 6:
Drugs and narcotics
Hazardous chemicals and minerals
Range of specimens of endangered flora and fauna
Prostitution
Human trafficking, sale of human body parts and tissue
Human cloning or asexual reproduction
Business Restrictions under the World Trade Organization (WTO) Agreement
Vietnam can restrict or close specific sectors to foreign investment, according to WTO commitments. The following industries are affected by the barriers:
Courier services
Advertising services
Equipment maintenance and repair (except for ships)
Film production, distribution, and screening
Travel agents and tour operators
Services related to manufacturing and mining
Distribution
Telecommunication services
Education
Electronic games
Road and rail transport
Maritime transport, and container handling
Aircraft repair and maintenance
Conditional Industries
In addition to the restrictions listed above, Vietnam's Investment Law identifies industries that are accessible to foreign investment, but only if certain conditions are fulfilled.
The ownership percentage, capital amount, and other factors are among these conditions. This category includes the following conditions and industries:
When a project requires over 10,000 people in the highlands or 20,000 people in other areas to relocate
Projects with investments of more than VND 5 trillion
Air transportation
Air and seaports construction and operation
Exploration, extraction, and refinery of petroleum
Gambling industry
Production of cigarette
Infrastructure development in economic zones
Golf courses construction
Other sectors such as sea transportation, telecommunication services, journalism, publication, and the establishment of science and technology companies
Restrictions on Property and Land Ownership
Foreigners with legal entities can buy land and properties such as apartments, villas, and houses in Vietnam, just like Vietnamese residents. Foreigners, on the other hand, are banned from owning more than 250 properties in the same district or owning more than 30% of a property.
ASL LAW is the top-tier Vietnam law firm for tax law consulting service, opening company in Vietnam, doing business in Vietnam. If you need any advice, please contact us for further information or collaboration.