The Free Trade Agreement and Investment Protection Agreement between Vietnam and the European Union (EU) were officially signed on June 30 in Hanoi, marking a new development in relations cooperation and comprehensive cooperation between Vietnam and the EU and opening up great opportunities for Vietnam in promoting economic development.
It is a period of long-term, comprehensive, equal and mutually beneficial cooperation, based on a new free trade agreement. In addition, the signing of the two agreements today marks a new development in partnership and full cooperation between Vietnam and EU. EVFTA is considered as new generation agreement, high quality and ensure balance of interests of the parties.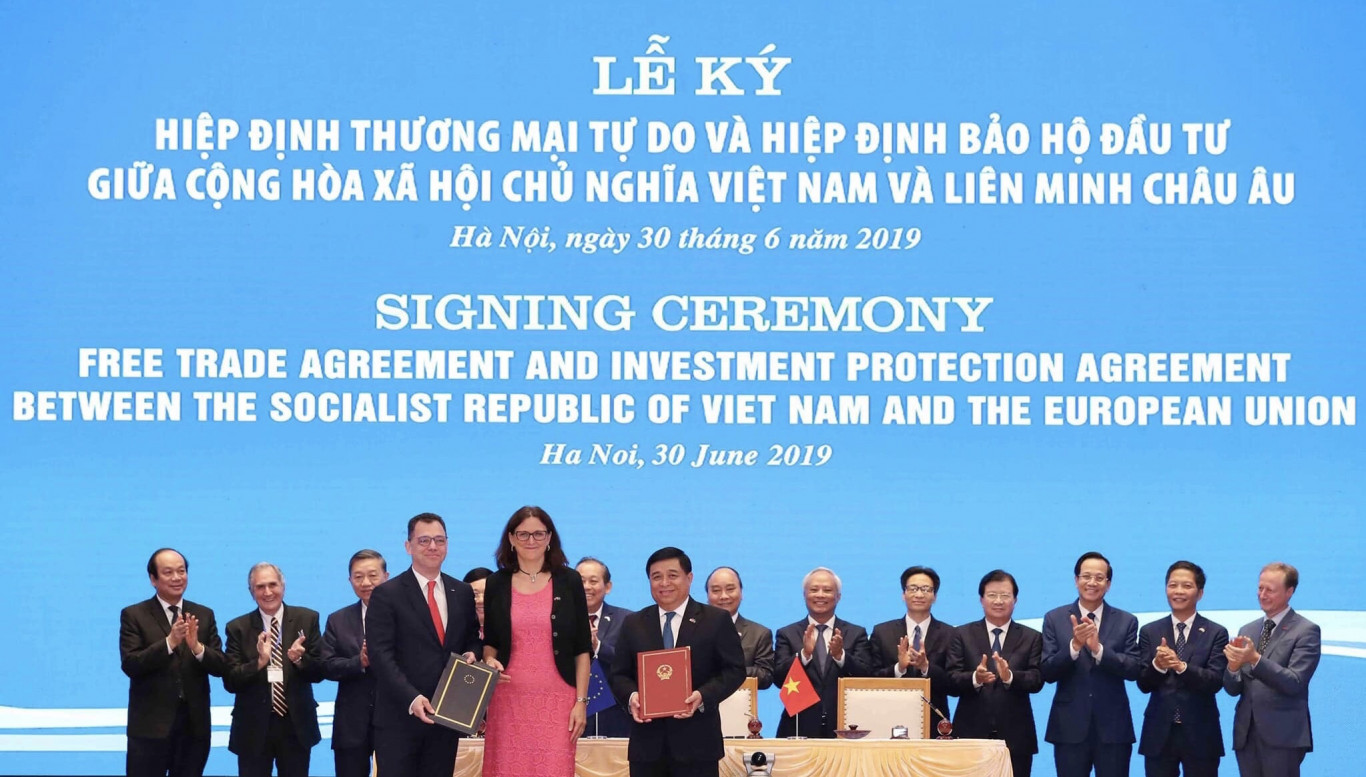 According to the agreement, comprehensive commitments on investment protection, along with important commitments on opening up the government's goods, services, investment and procurement markets, Intellectual property  will contribute significantly to strengthening the confidence of foreign investors in general and EU investors in particular on attractiveness, safety and friendliness and higher competition of business investment environment in Vietnam.
"The Government of Vietnam has a basis to firmly believe that the signing of the IPA Agreement will contribute to attracting high quality investment from EU investors and creating good opportunities for Vietnamese investors to continue. approaching the EU market ", Minister Nguyen Chi Dung affirmed.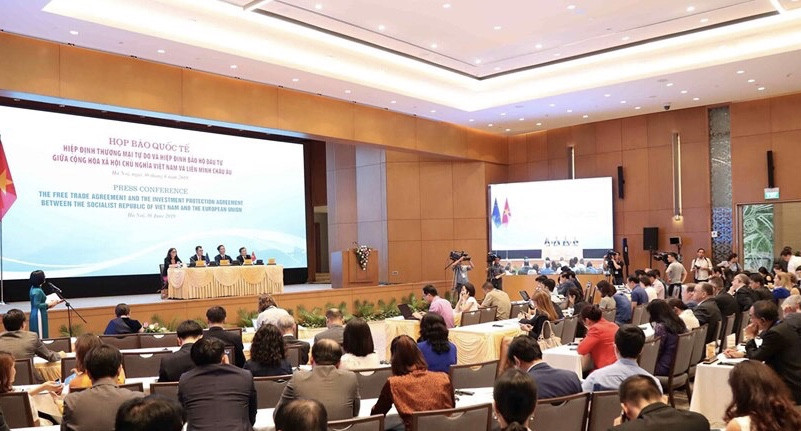 Meanwhile, according to the affirmation of the Minister of Environment, Trade, and Enterprises of Romania Stefan-Radu Oprea, the signing of EVFTA and IPA will initiate a period of effective cooperation on trade and investment between Vietnam and the European Union.
The EU Trade Commissioner Cecilia Malmstrom affirmed that soon the people and businesses of the two countries will benefit from the signing agreement EVFTA which shall lead to promotion of EU – Vietnam investment flows.
According to Cecilia Malmstrom, with better investment protection, EU investors will have more confidence to invest in Vietnam.
"I hope the two sides will soon ratify these agreements. The sooner we approve, the sooner we will get the highest benefits brought about by the Agreement," Cecilia Malmstrom said.
ASL LAW, Vietnam Business Law Firm, has full team of lawyers on investment in Vietnam and shall advise investors on all legal matters when doing business in Vietnam.