(Published on Vietnam Investment Review). As the United Kingdom began a transition period on its way to leaving the EU in January, meaning the free trade deal between Vietnam and EU members is only valid for the UK until the end of the year, Vietnam and the UK worked quickly towards signing a UK-Vietnam Free Trade Agreement (UKVFTA) to develop the cooperative relationship between the two. VIR interviewed Ms. Nguyen Thuy Chung.
Forty-five years of establishing diplomatic relations between Vietnam and the UK has not only brought great achievements in national construction and development, but also helped multinational friendship, economic cooperation, and bilateral trade exchanges to be strengthened and developed.
Bilateral trade exchange in 2017 reached $6.2 billion, up to 3.5 times in 10 years. However, in the last two years, the growth of bilateral import and export has tended to slow down. In 2019, the total import-export turnover of the two countries reached $6.6 billion, down 1.64 per cent. In which, exports reached $5.75 billion, down by 0.38 per cent, and imports reached $857 million, down by 10.67 per cent.
In addition, amid pandemic impacts, in the first six months of 2020, bilateral import-export turnover reached $2.57 billion, down 19.87 per cent over the same period; of which Vietnam's exports to the UK reached $2.23 billion, down 19.8 per cent, and imports hit $337 million, down 20.25 per cent over the same period in 2019.
Key period
However, exports in August increased by 14 per cent compared to July thanks to tax incentives from the EU-Vietnam Free Trade Agreement (EVFTA), which showed the impact of that on import and export turnover between the two. With the UK leaving the EU, this is an important time for both countries to strengthen cooperation.
Vietnam has a potential that not all countries have, with many advantages in the investment and business environment. In addition, Vietnam has well controlled COVID-19, creating conditions to attract companies in the UK to invest in Vietnam. Therefore, the UKVFTA will be a strategic step for the United Kingdom. It is also a big boost for Vietnam for exports, foreign direct investment (FDI), and engaging UK investors in the country's efforts to move up the value chain.
Product categories with a large share of, or a rapid growth rate in, merchandise trade between the Vietnam and UK are expected to benefit most from the UKVFTA.
The first group includes products made by Vietnam such as garments, footwear, seafood, coffee, and fruit. The second group contains UK items like pharmaceuticals, wood pulp, and vehicles and spare parts. The third group, which will play a strategic role in strengthening economic ties between the two countries by fostering their participation in global value chains, contains strong exports from both countries including machinery and mechanical appliances, electronics, furniture, iron and steel products, and aircraft and spare parts.
According to the World Intellectual Property Organization, by the end of 2019 Vietnam boasted only 240 trademark applications designated to UK, which is a tiny figure. With the promotion of exporting activities after signing the UKVFTA, we expect that Vietnamese businesses will be aware of the importance of protecting intellectual property rights abroad.
If the strength of Vietnam is the manufacturing industry, then the UK has that strength in sectors such as energy, finance, education, infrastructure, and healthcare services. These are all sectors that Vietnam is in need of developing and attracting investment capital, thereby learning from the experience.
Although compared to member countries in Europe, the UK is the second-largest foreign investor after the Netherlands, 400 projects as of August is quite modest compared to the ability to absorb investment capital of the Vietnamese market and compared to the amount of outward investment of the UK – one of the largest foreign-investing nations in the world with $300 billion.
Education is one of the most prioritised fields for Vietnam's government, through reforming legislative regulations with the purpose of encouraging investment, especially amended Decree No.86/2018/ND-CP governing foreign investment in education and which raised the ratio of students enrolled in international schools. This can make British investors more interested in education here.
Vietnam is also expected to find partners/franchisors from the UK in higher education to ensure that its schools and universities will have access to native English teachers via online platforms and/or franchise facilities in Vietnam, which could improve the quality of education in our country.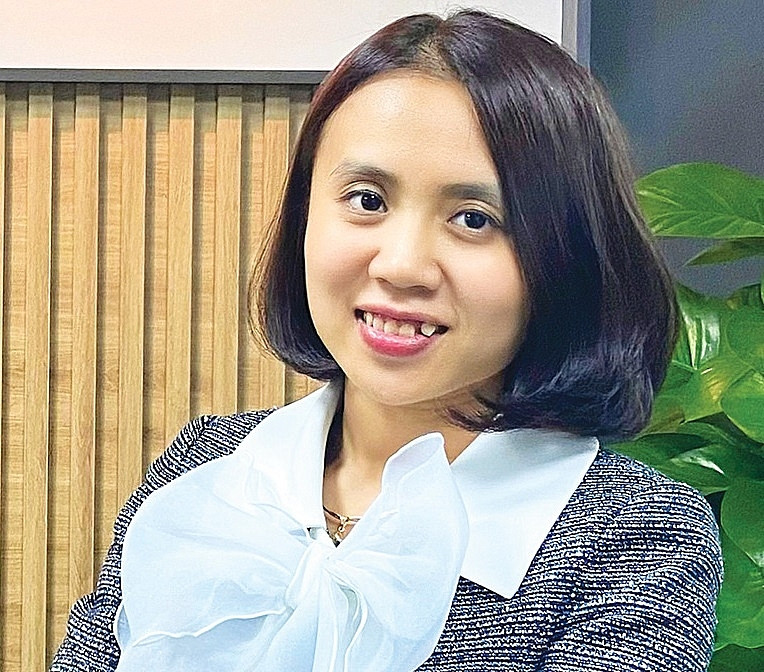 Keen on infrastructure
Another area of concern is renewables. Although coal continues to be the main energy source in Vietnam as it is cheap, due to technological progress and environmental concerns the demand for renewables is gradually increasing in Vietnam. Most recently, the government reiterated its stance of having renewable energy contribute to 20 per cent of its total energy supply by 2030, and Resolution No.55/NQ-TW on the national energy development strategy has opened many new directions for UK investors to pour money into the clean energy sector.
Elsewhere, Vietnam continues to significantly invest in railways, seaports, and aviation. Indeed, Vietnam spends 5.7 per cent of GDP on infrastructure, according to the Asian Development Bank – the highest in Southeast Asia – and it is estimated by 2030 that Vietnam will spend $480 billion. Hence, Vietnam needs many FDI sources for infrastructure development.
As a fast-growing economy, demand for higher quality and specialised healthcare services is inevitable and it is estimated that healthcare will reach $23 billion in 2022. However, Vietnam is importing the majority of medical equipment and so foreign investors with experience in this area should be encouraged to invest in Vietnam.
Finally, with strong points in the financial sector of UK investors, especially insurance and securities, the Ministry of Finance expects that the potential of the Vietnamese stock market and insurance sector will strongly attract more capital flows from nations just like the UK.
ASL LAW is the leading commercial Vietnam law firm. If you need any inquiry, please contact us.