Technology giant Microsoft announced its investment in e-commerce platform Bukalapak. This shows its interest in the Southeast Asian startup ecosystem.
In the short term, Bukalapak will use Microsoft's cloud service as a platform instead of Google as currently.
In the announcement, Microsoft did not state the value of its "strategic investment" in the technology unicorn Bukalapak. However, Bukalapak is expected to receive $ 100 million from some investors including: GIC, Singapore's sovereign wealth fund and PT Elang Mahkota Teknologi or Emtek Group, a local media conglomerate.
With this latest funding, Bukalapak is valued at an increase of between $ 2.5 billion and $ 3 billion. According to a document submitted to the Indonesian authorities, Emtek is currently the largest shareholder in Bukalapak with 34.8%. Meanwhile, GIC is the third with 12.5%. Ant Group holds 19.4%.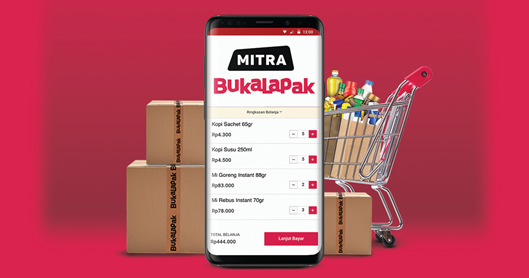 E-commerce is a growing sector in Indonesia and is one of the few sectors that have benefited from the COVID-19 pandemic cause people shop more online. Bukalapak was the third most visited e-commerce platform in the country in the second quarter of this year, behind Shopee and Tokopedia.
The investment from Microsoft shows the investment trend in Indonesian unicorns of major technology corporations in the US. Facebook and PayPal invested an undisclosed amount in Gojek in June. Google invested $ 350 million in Tokopedia. Before that, Microsoft also invested in Singapore's super app Grab.
Currently, Indonesian startups have a fast growth rate. Therefore, only a few of the world's leading companies such as Microsoft, Facebook or Google have enough potential to participate in the fundraising rounds. Venture capitalists also pointed to US-China tensions as a reason for their interest in Indonesia as well as in Southeast Asia.
Bao Han