The popularity of AI
AI and Machine Learning are artificial intelligence, intelligence expressed by machines. AI and machine learning appear in many industries and have high applications. Machine learning allows systems to "learn" automatically from data to solve specific problems. In this era of science and technology development, the application of AI helps most industries go up and change people's lives.
Besides artificial intelligence startups, giants like Google, Microsoft, Baidu, IBM SAP, and Intel are leading the way in the AI ​​industry. Using AI effectively can help startups operate better, more efficiently, and smarter. In addition, along with the use of cloud computing also makes it easier for companies to exploit AI and machine learning at a reasonable cost.
Use AI for better customer experience
Cloud computing helps many startup access AI and machine learning. During the Covid-19 epidemic, to support remote work, many companies used cloud computing as a solution. It creates opportunities for businesses to build virtual contact centers.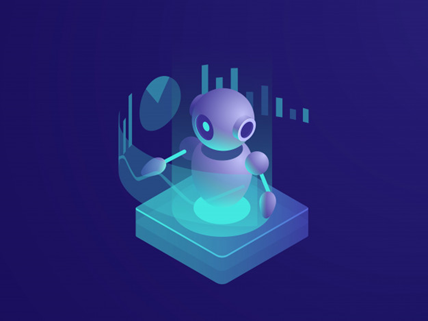 With the help of AI and machine learning, an intelligent voice recognition system can serve customers. This means that the technology can address repetitive customer requests. Therefore, work productivity will be increased. This allows employees to focus on more complicated customer service issues.
AI and machine learning can also improve customer experience. Businesses can use these technologies to process data quickly to generate insights and create better products for customers at a faster rate.
Thai insurtech startup Sunday leverages machine learning algorithms to offer customers a range of insurance products and customizable premiums. Algorithms allow companies to analyze events and measure financial risks accurately. This is useful for launching new products.
Using AI for financial services
AI and machine learning help sieve through and analyze large amounts of data at rapid speeds. This is a useful feature for detecting fraud in the financial industry.
For example, e-wallet service and exchange platform Coinbase: Since its founding in 2012, it has attracted more than 20 million cryptocurrency trading users. A number of transactions amounted to more than 150 billion US dollars. With such large sums of money, companies must always be vigilant in preventing fraud.
"One of the biggest risk factors a crypto exchange must get right is a fraud," said Soups Ranjan, former head of data science at Coinbase. – "Machine learning forms the lynchpin of our anti-fraud system."
Coinbase engineers used Amazon SageMaker. This is a tool for building, training, and deploying machine learning models. Amazon SageMaker helps to identify discrepancies and irregularities in user identification sources. It allows the company to quickly detect and respond to fraudulent subjects.
In addition, SageMaker is also used to develop machine learning algorithms against scammers. Scammers often use the same face in fake IDs when creating multiple accounts. So a solution developed by Coinbase will extract faces from uploaded IDs and compare them with other IDs to identify similar faces, detect tampering.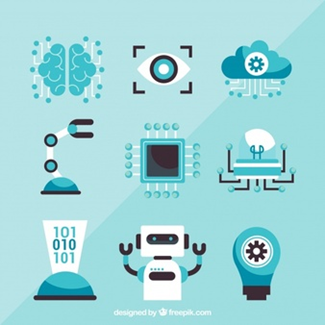 Integrate AI and machine learning into a business
With numerous solutions available, startups are looking to use machine learning to optimize operations. However, they may have difficulty getting started.
Startups need to clearly identify the business case. This helps companies choose the right technology for their business goals. From there, businesses can learn the right solution for them through AI or machine learning.
To effectively leverage AI and machine learning, startups need to be open-minded and willing to find new solutions to address business needs.
AI is used in many industries, from providing virtual shopping services and online banking to reducing investment costs in manufacturing and streamlining diagnostics in healthcare. Therefore, it is necessary for startups to leverage AI in operating companies. It can be a useful tool to help the company grow quickly.
Bao Han