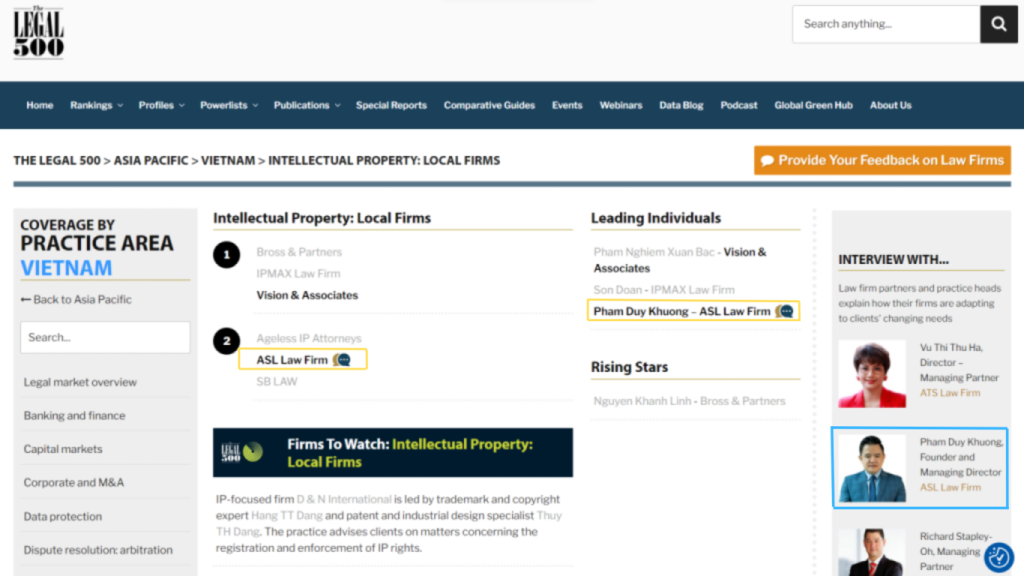 'INTELLECTUAL PROPERTY: LOCAL FIRMS IN VIETNAM' is an annual ranking published by Legal500 with the aim of listing the leading legal consulting firms in Vietnam in the field of Intellectual Property, as well as the Leading Vietnam IP Attorneys with the title 'Leading Individuals'.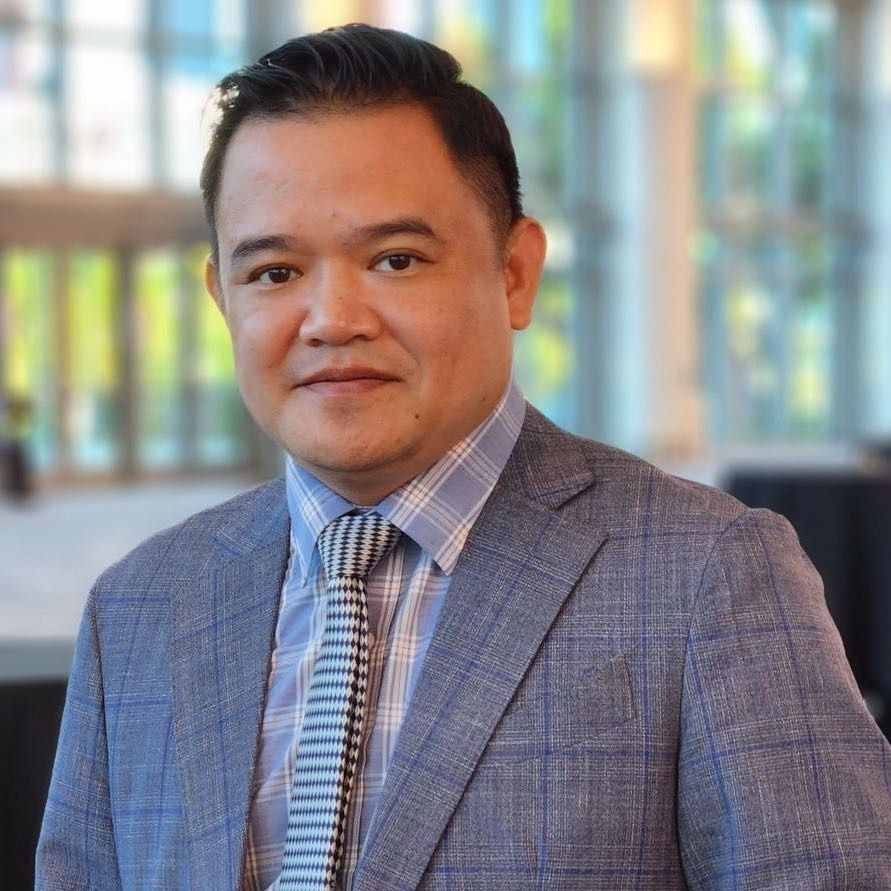 ASL LAW is an industrial property representative certificated by the Intellectual Property Office of Vietnam since 2013. From that point on, ASL LAW has provided legal services to clients in Vietnam, ASEAN countries, and other countries where Vietnamese enterprises have commercial presence.
In addition to being ranked as one of the Leading Intellectual Property legal consulting firms in Vietnam, Lawyer Pham Duy Khuong is also recognized by WTR as an expert in Trademark Prosecution and Strategy.
With these achievements, ASL LAW commits to continue to provide Intellectual Property services that ensure quality advice, practical solutions, and cost optimization for clients.
ASL LAW is the top-tier Vietnam law firm for Intellectual Property Services. If you need any advice, please contact us for further information or collaboration.