Dear ASL Law,
Our company is currently looking at the possibility of setting up a travel and corporate ticketing business in Vietnam. I was informed that the business required a local partner with at least 30% equity for this form of business. Looking at this issue, can ASL Law firm provide a confirmation on setting up company in Vietnam?
If the policy of having at least 30% equity is indeed in place, we might want to engage your good company to assist us to incorporate a company in which we would need assistance to find a joint-venture partner first. 
By the way, can your good company advise us where we can start looking for the partners? Does ASL Law provide any business match-making service? 
Best regards,
Lee
Senior Manager
Business Development
ASL LAW'S ADVICE
Dear Mr. Lee,
Thank you for your email and please find our answer as follows:
Under Vietnam WTO's Commitments, foreign investor is entitled to provide tourism services and corporate ticketing business in Vietnam. These two business lines are conditional business lines and they are both required to joint venture with a Local Partner who has been granted License for International Tourism Operation in Vietnam. It is noted that Foreign Ownership in the Joint Venture Company is not limited. However in actual practice, if the local partner holds minority share, it cannot be secured to grand the license for this joint venture. Last but not least, the Joint Venture Company is only allowed to provide In-bound Tour Services only.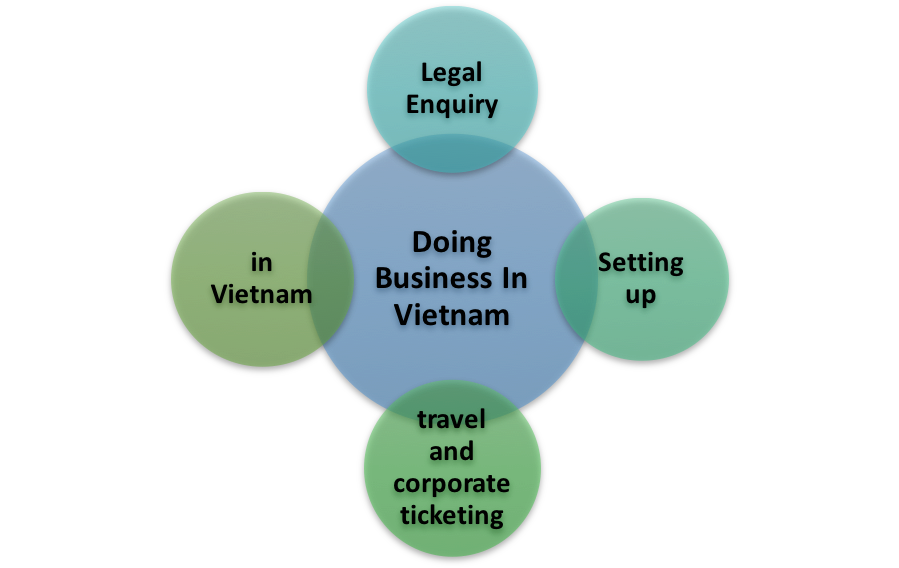 When obtaining license, Vietnam law on investment required that the Joint Venture Company must credit an amount of 250 million Vietnam Dong (about 12,500USD) in a long-term collateral bank account in a commercial bank in Vietnam.
Since you wish to register for both lines, we highly recommend you to register both business lines in the same license. However, we do not have information that you will buy out some share of existing company to become joint venture with Vietnam local partner (that have granted in-bound license) or you will set up a new company incorporated with a Vietnam local company .
Please advise us which cities among Hanoi or Ho Chi Minh city you want to carry out this project. It is required to have a physical location of company. Company can register in co-working space, office building or private residency but NOT in apartment building.
Regarding your second inquiry, currently we do not have any candidates to be ready for joint venture yet, we will pay attention and let you know once we find a qualified one.
ASL LAW – Vietnam Business Law Firm