According to information from Tiktok's agents, the need to hire their services to avoid and evade taxes related to online advertising activities on the TikTok platform has increased sharply recently. This alarming situation has been going on for a long time, potentially causing the state budget to lose millions to billions of VND.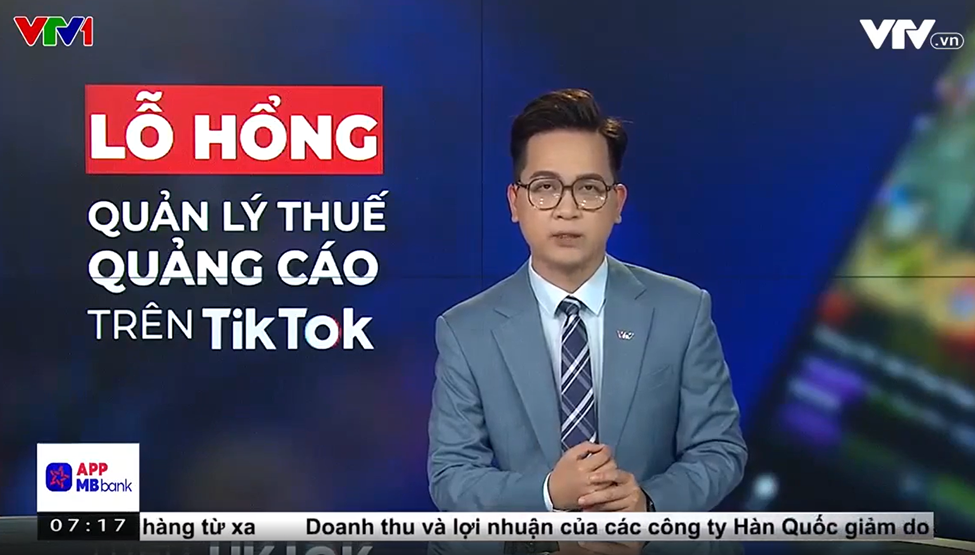 According to information from the investigation of VTV Money, from the beginning of 2022, TikTok has informed its advertising buying partners in Vietnam that if they are a tax-registered organization when buying ads, they will be responsible for tax declaration. Conversely, if they are not a registered organization, they will have to pay an additional 10.8% of the tax for TikTok to collect to return to the state.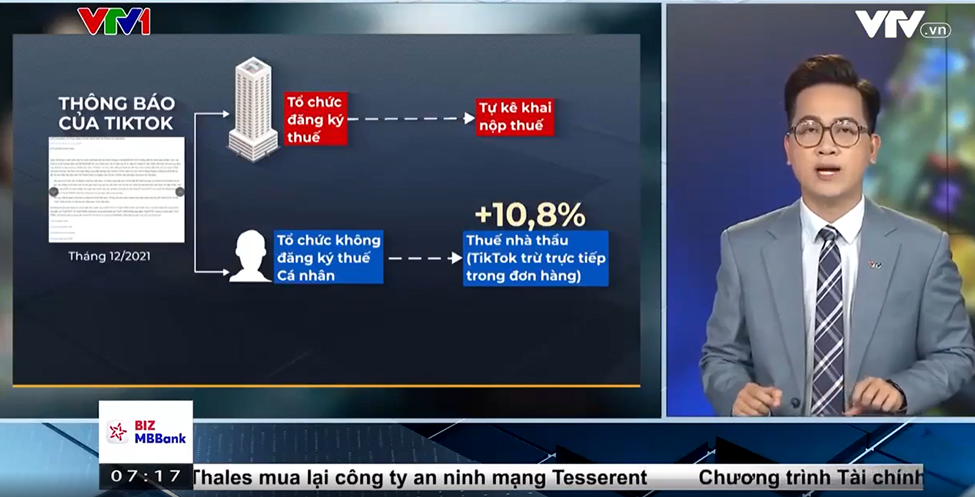 Despite such regulations, over the past 1 year since Tiktok started operating strongly in Vietnam, many businesses, organizations and individuals without tax registration have bought and used advertising services on TikTok to avoid the 10.8% tax.
According to VTV's research, these organizations use rental accounts of agents with official contracts with TikTok in Vietnam, which means using money to pay agents by transfer to personal accounts/unofficial account/cash and then agents will make the purchase of advertising, through which both parties do not have to pay taxes.
According to aggregated data of agents, up to 50% of large clients now request agents to provide such accounts, creating an especially effective tax evasion process. As a matter of facts, the agents themselves said that they openly offer this tax evasion service on social networking platforms to reach more customers.
To convince businesses and individuals to buy TikTok ads through rented accounts from agents, they do not hesitate to allow customers to self-integrate international payment methods such as Visa, Mastercard, Paypal to recharge directly with the amount the customers want, even supporting digital currencies like BUSD, USDT… mostly through personal accounts.
According to experts, tax authorities will face many obstacles when post-checking revenue flows through international payment channels or current personal transactions. Therefore, some experts have proposed tightening and limiting these forms of payment to limit tax evasion.
However, this action can face many obstacles when resources are limited and efficiency is not high.
When interviewed about the perspective on tightening payment methods to reduce tax evasion by agents on TikTok, Lawyer Nguyen Tien Hoa, the Director of ASL LAW Law Firm in Ho Chi Minh City, stated, "Regarding these payment methods, if the regulatory authorities directly ban these practices instead of finding effective tax management formula, it will hinder advertising activities on TikTok or other social media platforms and create obstacles in commercial transactions."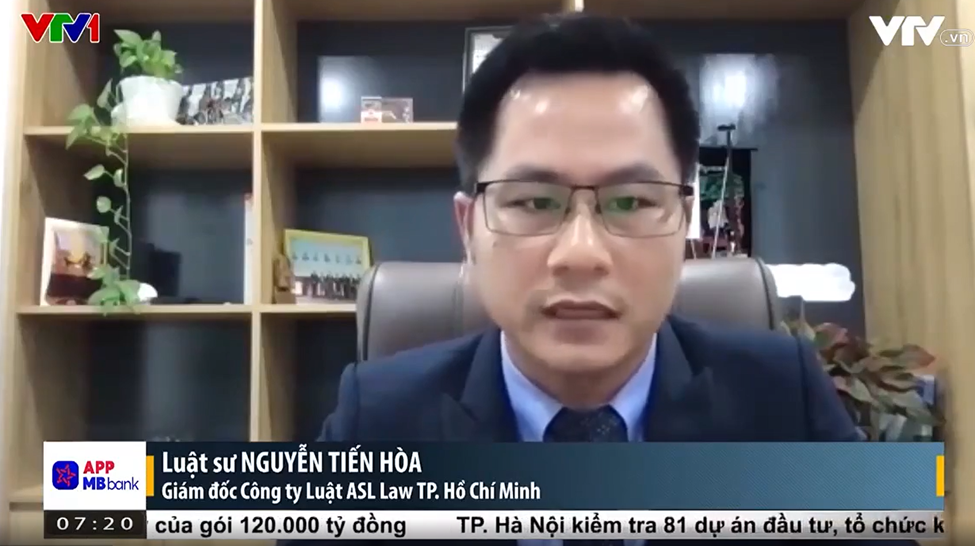 According to Kantar Media, in 2022, the advertising revenue of three foreign technology companies in Vietnam, including Google, Facebook, and TikTok, amounted to 2.5 billion USD, equivalent to 58,000 billion VND. This figure is expected to significantly increase in the coming years, especially for the TikTok platform as young people have better access to it.
Therefore, competent authorities need to promptly study effective solutions to combat tax revenue losses from activities on TikTok and other platforms in order to supplement the national budget and allocate funds for socio-economic development activities.
See the detailed article by VTV here.
ASL LAW is the top-tier Vietnam law firm for tax law consulting service. If you need any advice, please contact us for further information or collaboration.