Owing to effective control of COVID 19 pandemic as well as trade war between US and China, Vietnam is becoming one of the top countries for foreign direct investment. Therefore, foreign investors are establishing a company in Vietnam to do business in the country. The question is how to establish a company in Vietnam lawfully, efficiently and costly?
IS IT A GOOD TIME FOR FOREIGN INVESTORS TO ESTABLISH A COMPANY IN VIETNAM?
Currently, there is a movement of FDI capital from China, which is one of the most FDI attractive countries, to other countries, especially in the ASEAN area.
Considering Vietnam, in the ASEAN Area, Vietnam has many competitive advantages compared to other ASEAN countries as follow:
Infrastructure
The Vietnamese infrastructure is developing significantly from the investing amount of money of the Government into hospitals, transport, international airports and new ports. Although this infrastructure may not be still compared to the infrastructure in the leading ASEAN countries such as Singapore and Thailand, the Government's efforts has shown its concentration on the promotion of the FDI attraction into Vietnam.
Geographical location
Vietnam has a greatly geographical advantage with bordering many countries in Asia, especially China which could be a good reason for international companies to move their factories to Vietnam during the tension between US and China. Vietnam is also the gateway of the ASEAN region to trade with other member countries.
In addition, with its long and large coastline, Vietnam becomes an important place adjacent to essential sea routes to generate convenient conditions for the import and export.
Labor Force
This is a great advantage of Vietnam, because with the population of over 90 million and young labor force with a high proportion of working age plus cheap labor costs, these play an important role in attracting FDI in Vietnam. Besides, the Government also invests in improving the skills of workers in Vietnam in the fierce FDI attraction competition.
The Law system
The Vietnamese law system is more and more developed and enhanced to create a transparent and fair environment for foreign investors. According to the ASEAN and East Asia Research Institute, Vietnam's system of legal documents and management ranks fourth in the ASEAN region (after Thailand, Singapore and Malaysia), this is also a strong point of Vietnam for collecting and attracting capital shifting from China to Vietnam. In particular, the Vietnamese law has regulations on the protection of investment such as the protection against expropriation or no restrictions on inflow and outflow of funds. Besides, with the variety of means of dispute settlement, foreign investors' interests can be protected well in Vietnam. From that, a safe environment is generated for foreign investors to invest in Vietnam.
Recently, Vietnam has promulgated policies to encourage the technology transfer and attract FDI on new technologies with several incentives. For example, special incentives for scientific and technology enterprises are implemented, which can be a waiver or reduction of enterprise income tax, a waiver or reduction of land lease. From that, the Government still concentrates on FDI attraction for the development of technology.
Participating in many international investment agreements
One of other advantages is that Vietnam participates in many international investment agreements with 9 Bilateral Investment Treaties and 20 Treaties with Investment Provisions. Specially, recently Vietnam has signed two important FTAs, CPTPP and EVFTA, creating great advantages for Vietnam's import and export from and to signed countries in these FTAs. From that, Vietnam will benefit from the reductions in tariffs mentioned in the agreement. Hence, with low importing and exporting tax rates, investors will move production and business facilities and invest in Vietnam to trade with third parties which Vietnam has FTA with. Besides, participating in EVFTA Vietnam will bring a great competitive advantage for Vietnam compared to other countries, especially China when this country does not have FTA with EU.
Impressive results of handling Covid 19 pandemic
Vietnam is now known as among the first countries controlling COVID 19 pandemic effectively with no death which creates a wonderful condition for Vietnamese enterprises to return to their normal operation. In short term, it could be an attraction for foreign investors to invest in Vietnam. The issue is how we let the foreign investors come to Vietnam during the next time while still ensuring such investors shall not bring COVID19 to our community.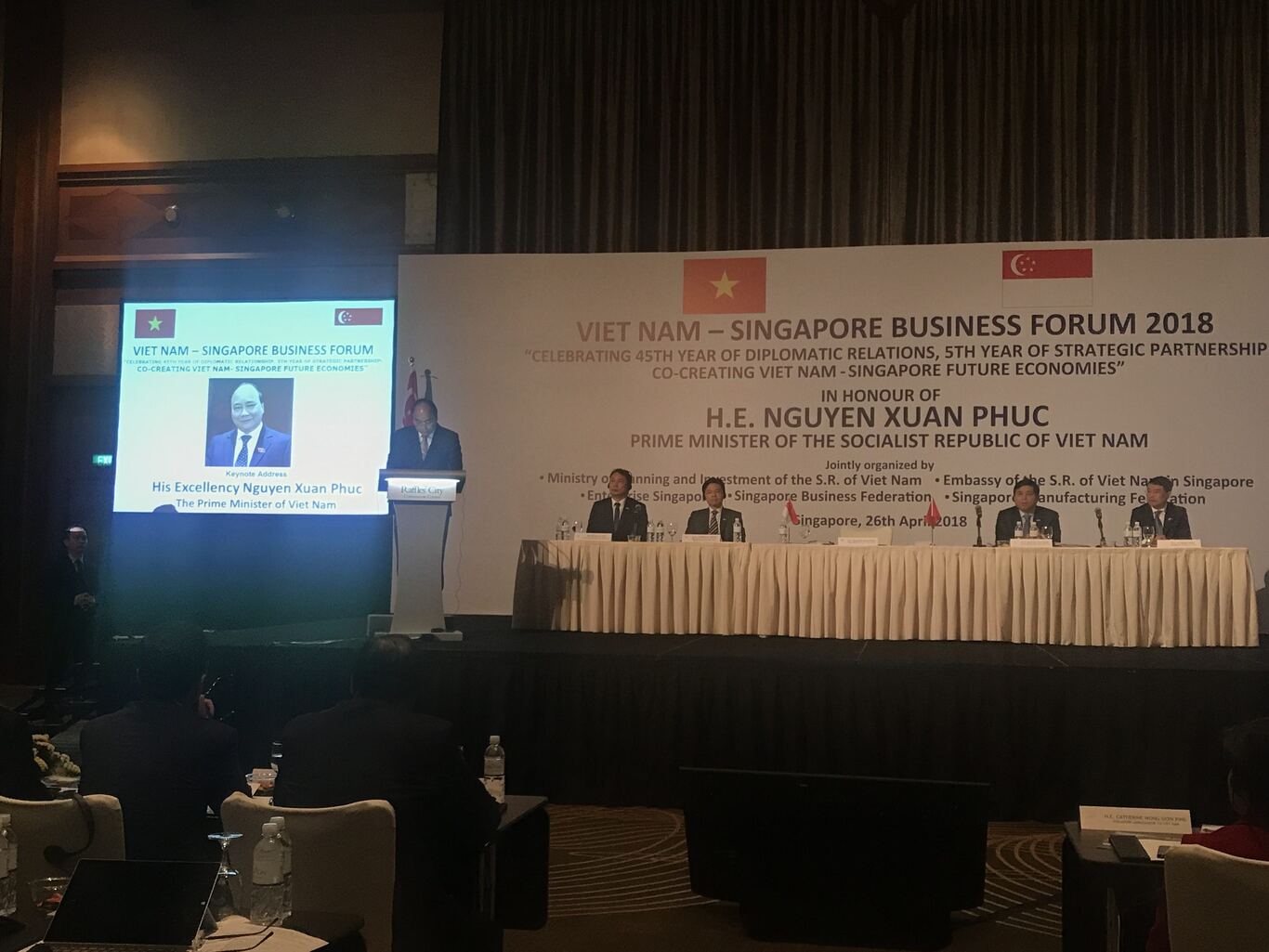 WHAT SECTORS ARE INVESTORS ELIGIBLE TO ESTABLISH A COMPANY IN VIETNAM?
With the aim of encouraging foreign investment in Vietnam, Vietnam has amended the related laws on foreign investment. Vietnam joined WTO and committed equivalent treatment between domestic and foreign investors when doing business in Vietnam. The Vietnamese Government commits to support and create the most favourable conditions for foreign businesses to invest and operat in Vietnam. According to Decree 60/2015, foreign investors could open 100% Permitted foreign ownership company for most sectors in Vietnam.
WHAT FORMS OF BUSINESS COULD FOREIGN INVESTORS ESTABLISH A COMPANY IN VIETNAM?
Foreign investors could establish a company in Vietnam under of the following forms:
Limited-liability company
A limited-liability company formed by foreign investors in Vietnam may be under the forms of either:
+ A foreign-invested joint-venture company between foreign investors and at least one domestic one; or
+ A 100% foreign-owned enterprise;
A joint-stock company must have at least three shareholders. The company may either be 100% foreign-owned; or a joint venture between both foreign investors and domestic ones.
This form of foreign investment in Vietnam may be setup between a legal entity or an individual and the individual general partner. The partner has unrestricted liability for the operations of the partnership
Forming Business cooperation contract (BCC)
Opening Branch in Vietnam
Build-operate-transfer ('BOT'), Build-transfer ('BT') and Build-transfer-operate ('BTO') Contracts
Public and Private Partnership Contract (PPP Contract)
WHAT SERVICES ASL LAW COULD DO FOR CLIENTS/FOREIGN INVESTORS IN ESTALIBHSMENT OF A COMPANY IN VIETNAM?
ASL LAW with very experienced business lawyers and consultants shall provide the clients a full legal service with affordable quotation to establishment of a company in Vietnam from the initial step until full functional operation. Accordingly, the business of the clients shall operate in Vietnam legally, efficiently and costly.
*** other related articles***
– How To Open company in Vietnam
– Enquiry: Setting Up New Company in Vietnam
– What Is Advantage Of Opening Representative Office In Vietnam?
– Notes To Company Formation In Vietnam
– What Is Difference Between Subsidiary And FDI Company In Vietnam?
– Fees for forming company in Vietnam and Procedure of company formation in Vietnam
– Legal Inquiry: Open tour company in Vietnam: inbound and outbound license
– How to Open Branch in Vietnam
– How To Establish Representative Office in Vietnam (Establish R.O in Vietnam)?