In 2019-2020, real estate, banking, agriculture, retailing are the Vietnam M&A most attractive fields. Masan's transactions were nominated as the most featured transactions in the year. The article shall figure out 10 featured M&A cases in 2019-2020.
Within the topic "Arise in the new normal" in Vietnam 2020 M&A forum, organizers and the council have announced the list of 10 featured M&A cases of 2019-2020.
For the investment transaction, the top positions belong to the 2019 transaction between KEB Hana Bank and BIDV was, with the value of 878 million USD; and the share acquisition between Vinhomes and KKR & Temasek, with the value of 652 million USD.
Meanwhile the most featured M&A cases in 2019-2020 relate to many Vietnamese private corporation, such as Masan, Thaco, Gelex, Vinamilk.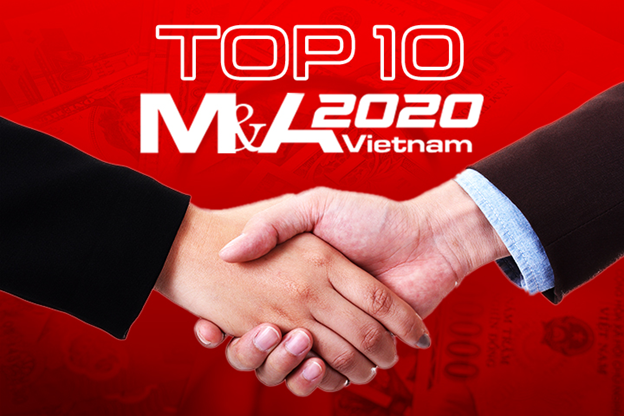 Masan Group's transactions
The top Masan's transactions are transactions with VinCommerce, Starck, NET, 3F.
The most notable case in the late 2019 is the transactions in which Masan acquired VinCommerce (VinMart, VinMart+) from Vingroup. This transaction originated from the Vingroup's rescaling strategy and Masan's environment expanding strategy. The value of this transactions was about 5.400 billion VND.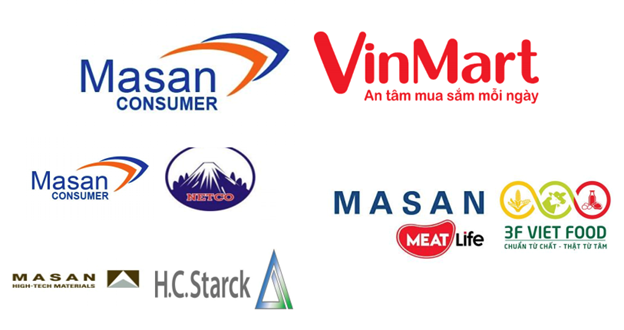 After being acquired by Masan, VinCommerce was completely rescaled, from its brands to managing system. In the first 6 months, Masan has already closed 151 ineffective VinMart supermarkets and stores, they also established 45 new selling point. 80% of the closed bodies was located in HCM city and grade-2 cities.
Most recent, Masan claimed that they will rename VinMart and VinMart+ to WinMart and WinMart+ respectively. However, the new logo and brand remains undisclosed.
After the VinMart merger, Masan has spent 650 billion VND to acquire NET. This is a subsidiary of a corporation which previously publicly bought 60% share of NETCO joint-stock company, with the price of 40.000 VND/share. NETCO is the company which holds 1,5% Vietnamese washing powder market.
In 2020, Masan has already completed its transaction in acquiring tungsten business of H.C.Starck Grounp GmbH (HCS). This is a leading high-tech in manufacturing tungsten products.
Most recently, Masan MEATLife announced that tey have "poured" 613 billion VND to acquire 51% 3F Viet's fund, which is a leading company in meat auction such as processed chicken. This is to expand the Masan MEATLife's market into the poultry products.
KEB Hana Bank – BIDV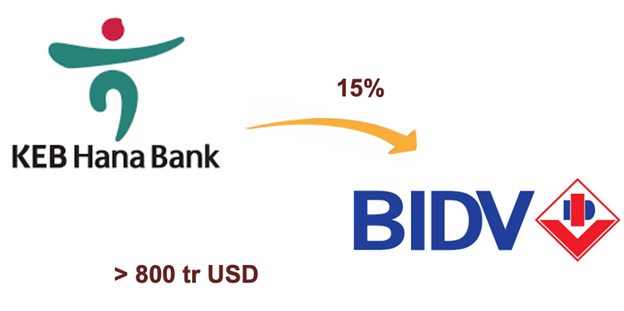 The biggest hit of Vietnam M&A market 2019 is the transaction between BIDV and KEB Hana Bank (Korea). After a long period of negotiation, the transaction finally comes into an end when BIDV published 603 million shares. Which is equivalent to 15% of KEB Hana's authorized capital.
With the price of 33.640 VND/share, the total value of this transaction is 20.295 billion VND, equivalent to 878 million USD at the time of transaction.
After this transaction, BIDV has become the highest authorized capital bank in Vietnam. Which marks the beginning of resolving the thirst for fund before the wave of Basel II.
KKR & Temasek acquire Vinhomes' shares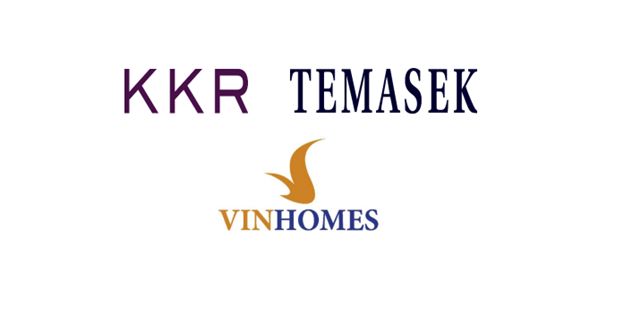 According to Vingroup, an investor group led by KKR, includes Temasek (KKR's investor group) has invested a total of 15.100 billion VND (equivalent to 650 million USD) for 6% of Vinhomes' shares.
After the transactions, Vingroup still is the managing shareholder of Vinhomes. KKR investment mostly come from Asia Fund III.
Stark Corp acquired Thipha Cables & Dovina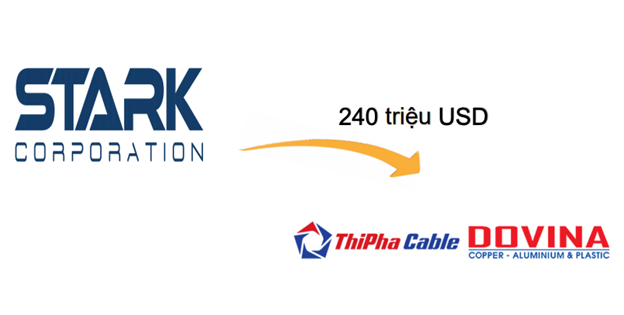 In late March, Stark Corporation (Thailand) claimed that they have successfully acquired the share in two Vietnam corporations, which are Thipha Cable joint-stock company and Dovina joint-stock company.
Thipha Cable and Dovina is two major electric cables manufacturers in HCM city. Mr.Vo Than Thinh has founded these companies since 1987.
This transaction was planned and done by Stark Corp, which is agreed in the late previous year with the total value not more than 240 million USD (5.560 billion VND).
Sumitomo Life invested in Bao Viet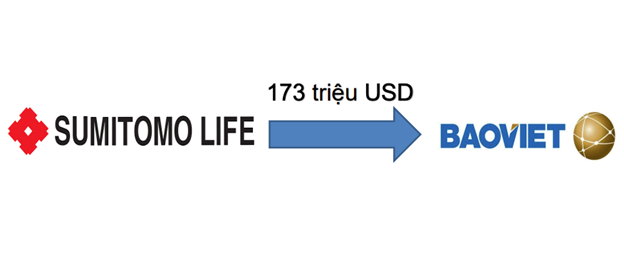 This case closed in the late 2019 when Bao Viet Corp sold 41,4 million share to its current partner which is Sumitomo Life (Japan), with the value of 96.817 VND/share. This price is 31% higher than the share's price in that moment (the price in 18/12 was 74.000 VND/share).
Accordingly, the foreign investor has spent 4.012 billion VND (quivalent to 173 million USD) to raise its total share in Bao Viet to 22,09%. After this, Bao Viet Corp has its authorized capital raised to 7.423 billion VND.
Bao Viet Securities Company (BVSC) is the company responsible for consulting this case.
Previously, in 2012, Sumitomo Life's 7.098-billioin-VND-transaction with Bao Viet has already been nominated to be the feature case of 2012-2013 in Vietnam finance-insurance.
Doanh Khoi Holdings transferred its project

Doanh Khoi Holdings joint-stock company has transferred its project to NetLand realestate joint-stock company. The project is the buildings to the west of Thu Luu, Long Toan, Ba Ria city.
The area of project is 87.389,5 m2, total construction area is 190.881 m2.
The scale of the project includes 536 homes, in which there is 428 townhouse with a total area of 155.835 m2 area; 108 apartments with a total area of 35.046 m2. The population is about 2.111; the land use factor is about 2,2 times.
The value of this transaction remains unpublished.
Aozora bank acquired OCB's shares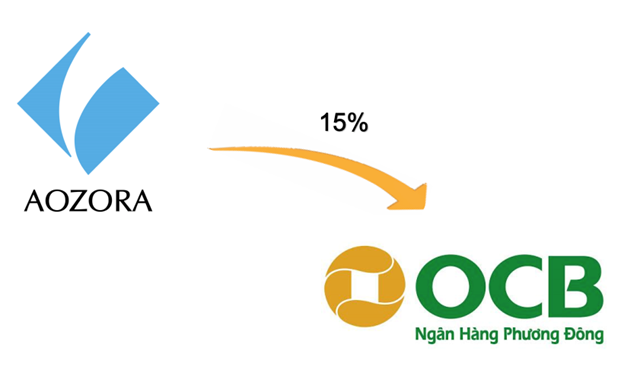 In June 17th, National Bank has approved the transaction between AOZ and OCB, in which AOZ has acquired OCB's shares and become the foreign shareholder with 15% authorized capital in possession.
Specifically, OCB has published and successfully sold 86,68 million shares to Aozora Bank (Japan) according to the cooperation agreement. This bank also officially raised its authorized capital from 8.767 billion VND to 10.959 billion VND in October.
In the strategic agreement, AOZ has committed to long-term investment in OCB through its election for experts in managing and administration, supporting business, retailing, risks controlling, improving technology, digital bank. At the same time, they will connect finance services to Japanese corporations which are currently operating in Vietnam.
This transaction is about more than 3.200 billion VND.
FWD acquired VCLI from Vietcombank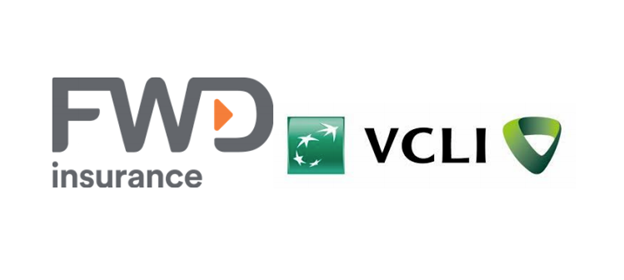 In April, FWD corporation (FWD) claimed that they have the approval for acquiring Vietcombank-Cardif Life Insurance Company (VCLI). This company is a joint venture between Vietcombank and BNP Paribas Cardif.
This transaction is in a part of an agreement between Vietcombank and FWD, which is about the 15-year-monopoly in insurance.
The transaction's value was not announced; but Bloomberg, with the reference to a trusted source, claimed that Vietcombank received 400 million USD for the first payment. This amount can exceed depending on the result of the business. In 15 year, calculating all source, the amount can reach 1 billion USD.
FWD said that they will soon rename the company and the brand reimaging will officially take place in several months. This will not affect customer's current rights with VCLI.
Pharmacity published shares to investors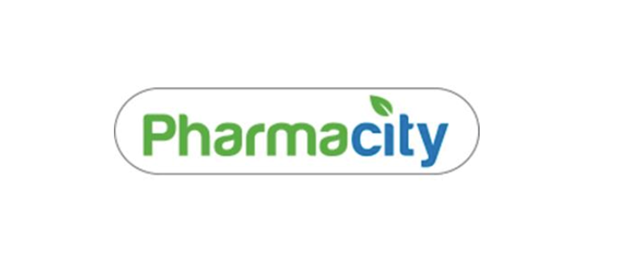 February, 2020, Pharmacity announced that it has successfully called for capital from Series C, the amount iss 730 billion VND (equivalent to 31,8 million USD). Currently, there is no detail information about capital calling from the company.
Pharmacity joint-stock company was established in 2012, which currently having more than 300 billion VND in its authorized capital. Currently, the company is in charge of producing pharmaceutical, oriental medicine, functional foods, vitamins, minerals supplements,…
Founder and president of the company, Mr.Chris Blank, an American pharmacist who have experience working in Vietnam.
In May 2019, Mekong Enterprise Fund III (MEF III) invested in this pharmaceutical store chain. MEF III belongs to Mekong Capital. Pharmacity's goal is to open 1.000 stores nationwide in 2021.
Vinamilk & GTN Foods => Moc Chau Milk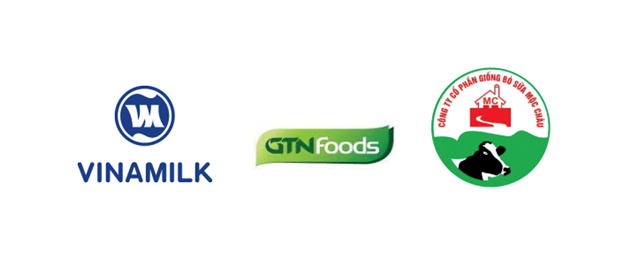 This transaction started from March 2019. when Vinamilk surprisingly expressed its interest in 116,7 million share of GTN. Which is equivalent to 46,68% capital of GTNFoods, estimated at 1.517 billion VND.
In late 2019, the deal closed in the extraordinary general meeting of GTNFoods shareholders. In which GTNFoods has approved the transaction. Thus, Vinamilk owns 75% of GTNFoods' capital without having to publish any procedure.
Currently, Vinamilk has officially acquired 75% fund of GTNFoods.
In 2020, Vinamilk and GTNFoods has become Moc Chau Milk's strategic stakeholders, after they have acquired more than 39 million shares of the company.
Specifically, Moc Chau Milk has sold more than 29,45 million shares to GTNFoods (75% of the total listed for sale) and mor than 9,7 million shares to Vinamilk with the price of 30.000 VND/share. The total value profited is about 1.176 billion VND.
ASL LAW is M&A law firm in Vietnam. If you need any inquiry, please contact us.